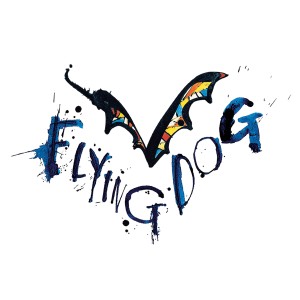 'Meet The Brewer' with Flying Dog head brewer Matt Brophy
Wednesday 3rd August / 6pm – 8pm
£7 advance tickets (on sale NOW)
With just 50 tickets, this will be a great event with talks and tastings from head brewer Matt Brophy. The ticket includes first sample of 'Centennial Single Hop Imperial IPA' cask, one half of draught and two half bottles! Bargain!
Tickets are available from the bar or over the phone via card payment on 0161 237 9949
/ Flying Dog brewery info
In 1983, a series of events in the Himalayas involving under prepared hikers, an unfaithful Sherpa, a scared-shitless donkey, and quickly consumed contraband led to the creation of the Flying Dog philosophy.
That's right, philosophy. It wasn't until 1990 that beer came into the picture. From a brewpub in Aspen, Colorado to a full-fledged Denver brewery, and then to a state-of-the-art brewing facility in Frederick, Maryland, Flying Dog stands for not only extraordinary beer, but also for standing tall, doing great things, and not letting anyone make you eat shit.
For the past 20 years, they've done just that. they produce world-class craft beers and continue to push the envelope with experimental brews and limited-edition one-offs. All the while, we continuously pay homage to our Gonzo Godfathers – George Stranahan, Hunter S. Thompson, and Ralph Steadman. Most importantly, they have a lot of fun doing it. And we never take ourselves too seriously.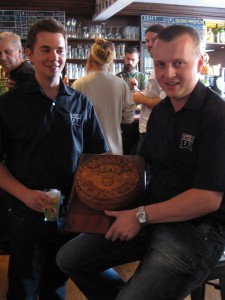 Here a few photos from out first 'Meet The Brewer' event. Many thanks to Andy Baker and James Farran from Summer Wine Brewery plus special thanks to all who came. Plenty of new, exciting beers were sampled and lots of pork pie and parkin was scoffed. All in all, a truly splendid evening!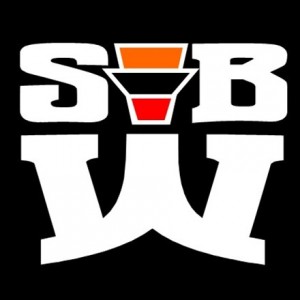 Monday 25th July / 6pm – £8 advance (tickets from the bar)
Port Street Beer House, Port Street, Manchester, M1 2EQ
Our first official 'Meet The Brewer' event takes place at the end of this month. Summer Wine Brewery will be holding an informative yet informal chat and you'll have the first opportunity to sample some of their wonderful beers, including : Valencia (pale ale) Rouge Hop, Teleporter (10 Malt Porter), Lime & Coriander Saison (first of four Saisons) Port Street will be the first bar in the country to serve this!
So join us for a intimate event of amazing beer and friendly people.
/  Summer Wine brewery info:
The driving forces behind the brewery are Andy Baker (Managing Director) & James Farran (Head Brewer). Andy is a Newcastle University Environmental Science graduate & James a brewing & science nut who has been honing his skills for 9 years. They are both hop heads & malt mad, blending the worlds best ingredients to create the finest quality cask & bottled ales.
SWB strive to be unique in everything they do, pride themselves on high quality wares at very competitive prices & believe their customer service rivals any. They believe creativity is a gift that should be explored, this means tradition isn't always right & that things evolve including beer… SWB are in it for the long haul & plan some unusual stops along the way…