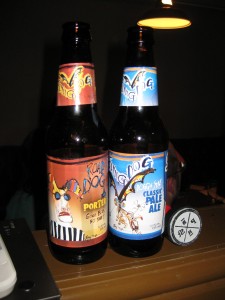 Hello.
We had a fantastic evening with Matt Brophy and Jim Caruso from Flying Dog. It was a really fun and informative event, with a great american twist. Lots of humour, beer and good times.
Many thanks to all who came and in-particular James Clay for making this happen.
See you at the next one with Thornbridge Brewery on Monday 22nd August.