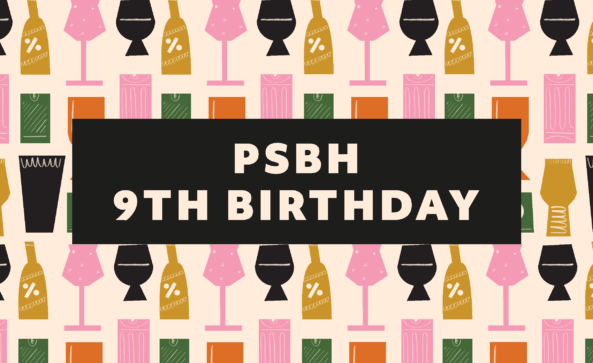 PORT STREET BEER HOUSE 9th BIRTHDAY
Thursday 6th February 2020
5pm – midnight
Free entry
It's our 9th Birthday! To celebrate we are laying on the following…
FIVE POINTS TAKEOVER
We welcome Hackney's The Five Points Brewing Company to Port Street for maybe the first time ever (I'm old, I can't remember). One of the mainstays on the modern beer scene, Five Points have been knocking our socks off lately with their supreme cask beers, seminal pales, and barrel aged specialities. Expect more Five Points than you shake a stick at. FULL CASK COVERAGE, modern classics, and spicy specials.
CASK
PALE 4.4% flagship pale
BEST 4.1% bitter
CITRUS PALE 4.2% Sicilian lemon & grapefruit pale
BRICKFIELD BROWN 5.4% brown ale
HOOK ISLAND RED 6% red rye
DERAILED PORTER 🚨 5.2% Brett aged Railway Porter
PSBH x FIVE POINTS x SQUAWK "NINE FINCH RAILS" 5.7% Stout Porter | Corvus meets Railway Porter
KEG
XPA 4% extra pale ale
PILS 4.8% Pilsner
RAILWAY PORTER 4.8% fkn classic
JUPA 5.5% juicy pale ale
CATPAW 5% BA Chardonnay mixed ferm sour
OLD GREG'S BARLEY WINE 2018 12.8% booze nation
BOTTLES 660ml sharers
BA GRAND STOUT 12% whisky BA stout
OLD GREG'S BARLEY WINE 2018 12.4%
+++
PSBH x FIVE POINTS x SQUAWK NINE FINCH RAILS LAUNCH
It wouldn't be a birthday without A BIRTHDAY BEER. Five Points are coming up to Manchester to brew a beer at the almighty Squawk. It only made sense to merge two of our favourite dark beers of the past few years…Five Points' Railway Porter and Squawk's Corvus. Find it on CASK at our Birthday! Nine Finch Rails.
+++
SQUAWK SHOWCASE
Find 4 x Squawk Brewing Co hits pouring on our UPSTAIRS BAR all night long. Squawk are one of our favourite Manchester breweries so we wanted to get them in on the party. Five Points downstairs, Squawk upstairs…gotta catch 'em all!
KEG
Muta – DIPA 8.1%
Fusca – Choc & Vanilla Milk Stout aged 12 months in Wild Turkey barrel 9.5%
Barrel Aged Corvus – Stout 7.2%
Rubra – Sour aged on 40kg of cherries in french red wine barrels 7.4%
+++
SIOP SHOP BIRTHDAY CAKE
We've asked our friends Lucy & Iwan at Siop Shop to whip up a 9th Birthday STOUT CAKE. Free slices from around 6pm…while it lasts (which won't be long). It might have some Five Points in it. Who knows!
Hope you can join us. Thanks for visiting over the years. Your presence is presents enough.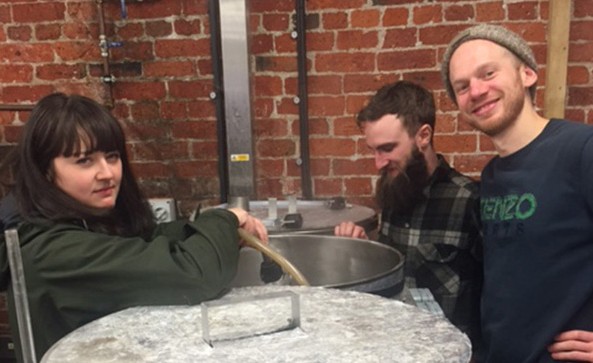 Words by James Moffat / PSBH Manager
Remember the days before Port Street? When you'd finish work on a Friday & head straight home & just sit there staring at the wall waiting for someone to invent Netflix? Before you were invited to 9 different events every Saturday by people you haven't spoken to in person since high school? I still remember my first trip here, long before I ever stepped foot behind the bar, when I came in on my birthday to sample some new beers! Hard to believe that was five years ago.
Anyway.
PORT STREET IS FIVE YEARS OLD!
We got pretty busy in the run up to our birthday travelling around & brewing some beers for you to enjoy at our birthday celebration.
First up was Arbor where we collaborated with them to produce PSBH Bomb. Based on their brilliant Bomb series but this one's hopped with Pacific gem, Summit, Bravo, mt Hood. We forgot to take any photos of this brew day or we all had broken phones & no one carries a camera these days!
Shortly after we popped down to see Cloudwater & try some of the stuff they had in tank & brain storm some ideas which became a Lapsang Lichtenhainer. Combining our love of smoked & sour beers.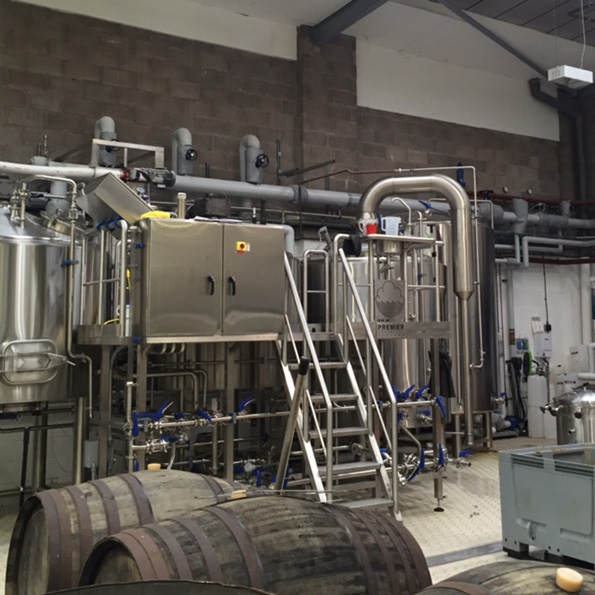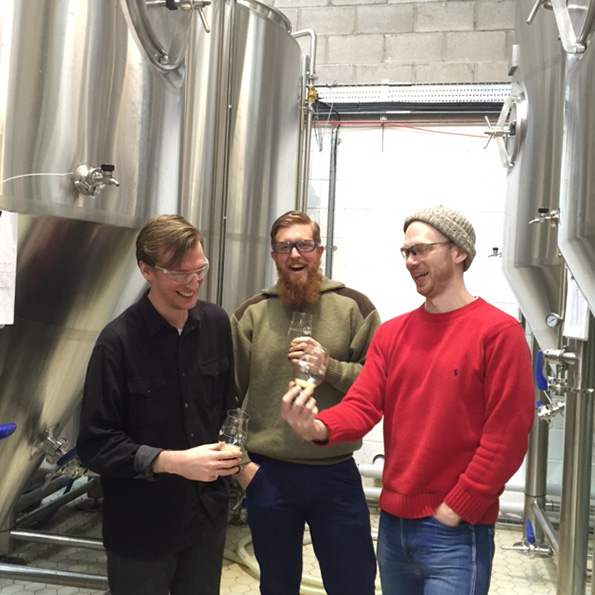 Next up was a double brew day with some of us heading over to Leeds to see Northern Monk to brew an imperial mild, Life On Mild.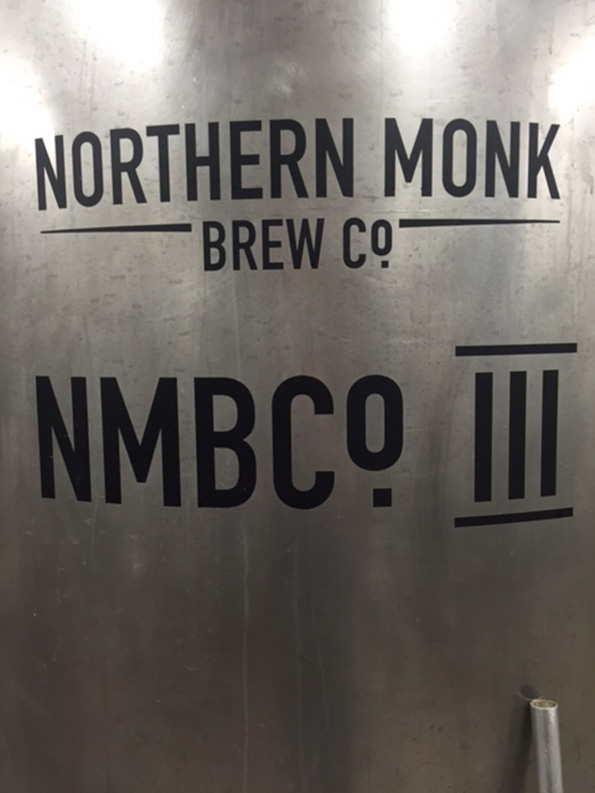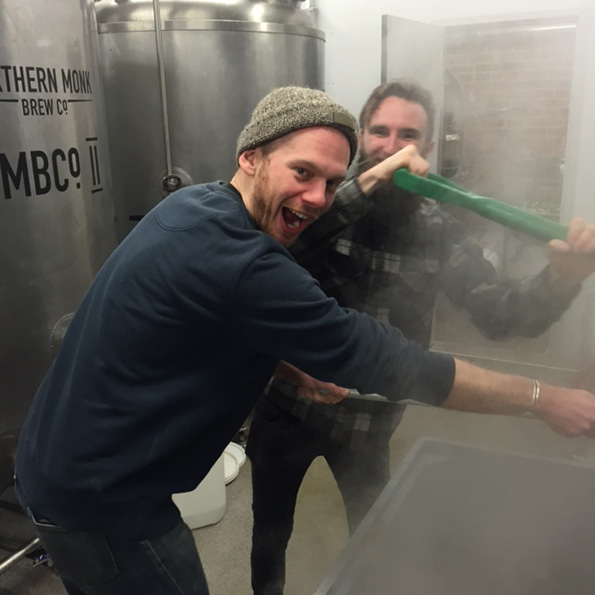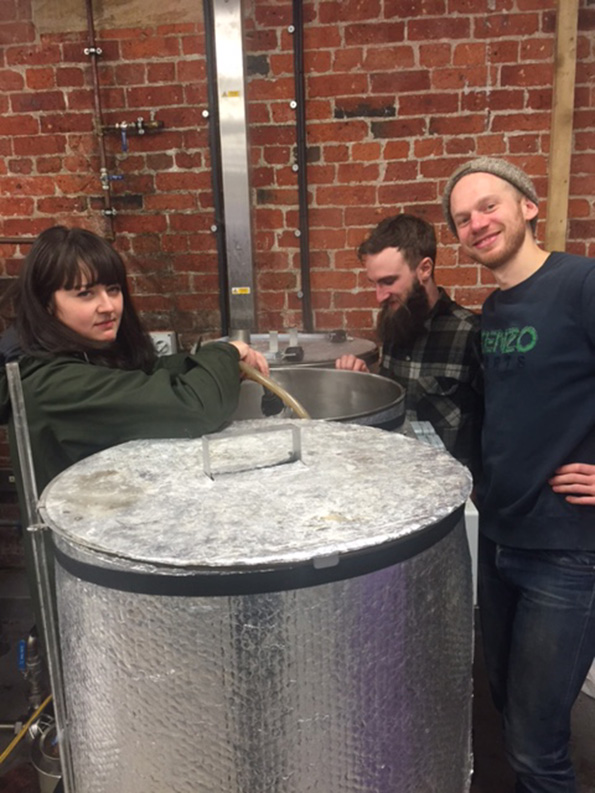 Meanwhile, Edward headed down to Squawk on his own to collaborate with Runaway, Squawk & Track on 5 Alive, a pale ale with a big citrus twist!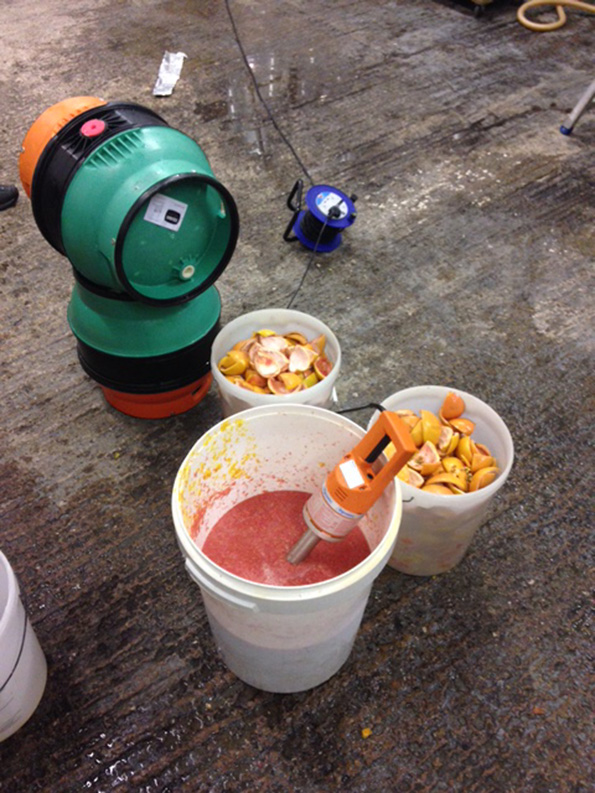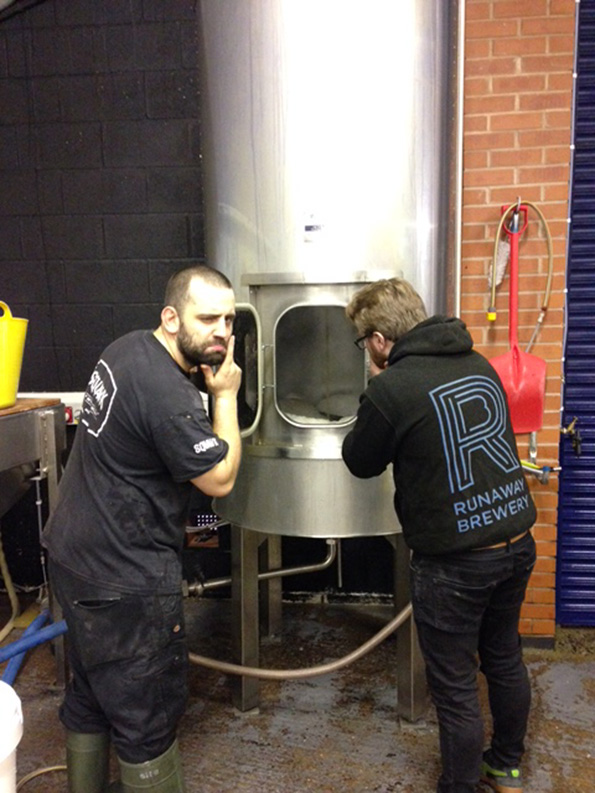 Lastly. After a long walk up what I'm told is the longest continuous gradient in Europe! We got to see Vocation & brew a massively hopped American pale ale, Lost & Found!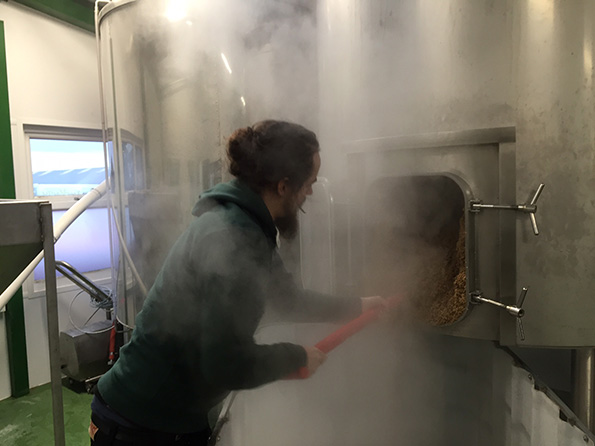 Hope you enjoy them all!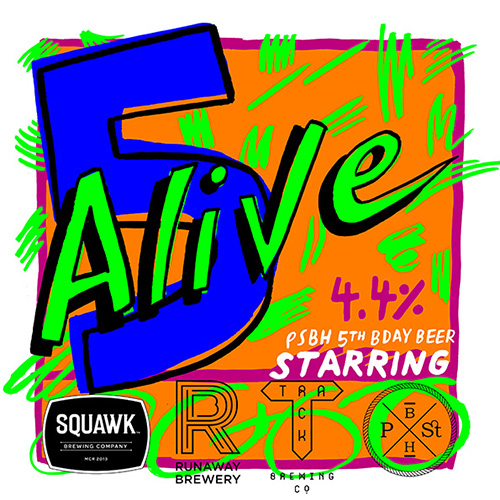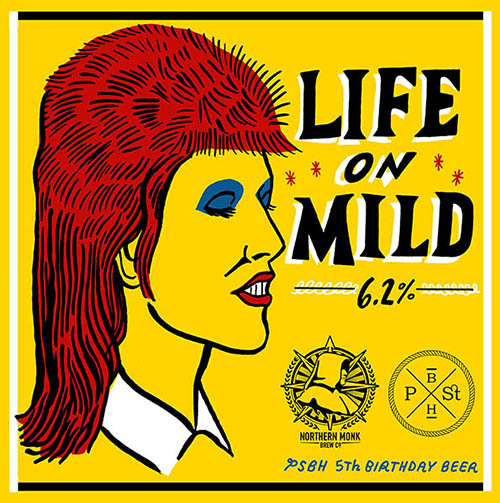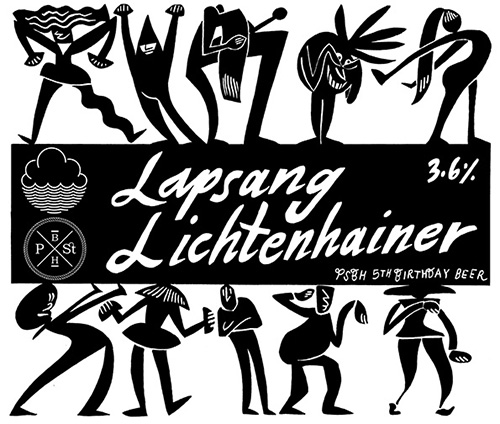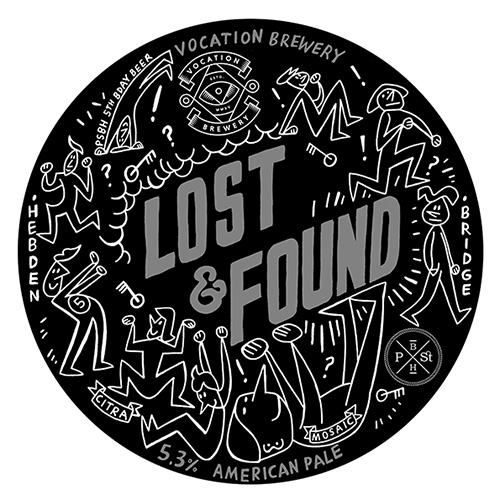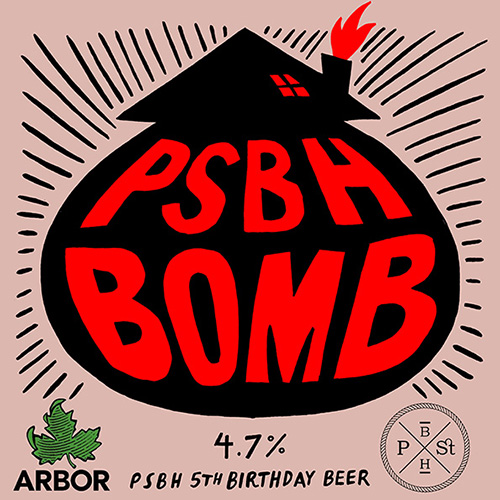 Birthday pump clips by David Bailey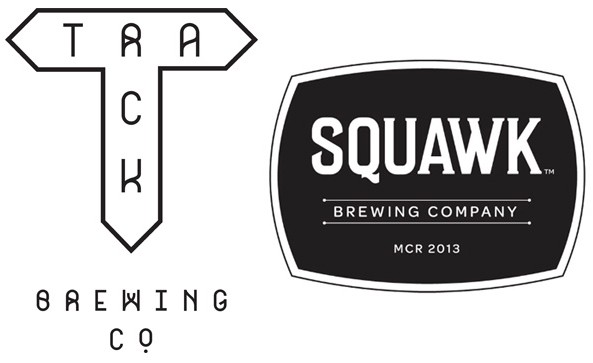 Join us Thursday 16th July for the double delight tap takeover from two of Manchester's most treasured new breweries, Track Brewing Co. & Squawk Brewing Co.
There's going to be casks aplenty from both breweries, a couple of kegs each and an all-new collaborative beer. Here's what is confirmed so far…
TRACK on cask:
Mazama – 5.5%
Sonoma – 3.8%
Zaka – 4.8%
SQUAWK on cask:
Porter – 4.5%
Rhubarb Pale – 5.5%
Pale – 4.1%
Come down and wade in it, meet the brewers and sample a rich vein of local craft output.
Squawk
"A new-kid-on-the-block, experimental craft brewery based in Manchester. Using techniques old and new to create complex tastes and powerful sensations. Committed to craft beer. Not afraid to mix it up and experiment with far out flavours. Selective about rules, because great beer can come from strange beginnings. For intrepid beer hunters on the lookout for bold flavours and brave brews."
Track
"The brewery is born from a taste for adventure and experimentation – something we want to impart to the beers. Born on a solo, round the world cycle ride, Track Brewing Co sees beer as a landscape as diverse as the route. From hop driven pales and IPAs, oatmeal and imperial stouts to red ryes and saisons, the beer range aims to take drinkers on a journey. The end point being a balanced and refreshingly drinkable experience."
TRACK & SQUAWK TAP TAKEOVER // THURSDAY 16th JULY 2015 7pm // PORT STREET BEER HOUSE // free entry