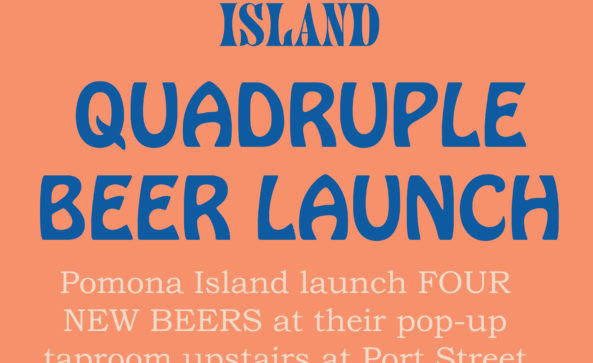 Pomona Street Beer Island presents…
QUADRUPLE BEER LAUNCH
Pomona Island pop-up taproom
Upstairs at Port Street Beer House
–
Friday 6th December | 5pm-late
Saturday 7th December | 12pm-late
–
Salford heroes Pomona Island Brew Co continue their city centre taproom residency on the UPSTAIRS bar at Port Street with the launch of FOUR VERY EXCITING BEERS on tap and in cans…
DRESS SEXY AT MY FUNERAL 12% Russian Imperial Chocolate Stout w/ Apricot & Spice
Inspired by Lidl's Lebkuchen dark chocolate hearts. Honestly mate, they're banging. This is a huge Impy stout with chocolate, apricot and a little allspice. Rich and decadent.
EGO TRIPPING AT THE GATES OF HELL 10.5% Triple IPA (Mosaic Cryo | Citra)
Sweet, dank, hoppy af and absolutely stunning. Pure tropical fruit juice!!!
PLA-KET-KET-KET-KET 4.5% Sloe, Raspberry and Blackberry Gose
Back with another big thick gose! Bitter Sloe, sharp tart Raspberries and sweet Blackberries combine beautifully and it's got that body! Mega.
ACID RAINDROPS 6.8% Sour IPA (Simcoe Cryo | Ekuanot)
This is the style I want to drink most at the moment, and Simcoe Cryo is the hop I want most in it, and this is absolutely nails on the beer that it should be and you should drink it too.
—
Get excited. Christmas has come early this year courtesy of Pomona Island.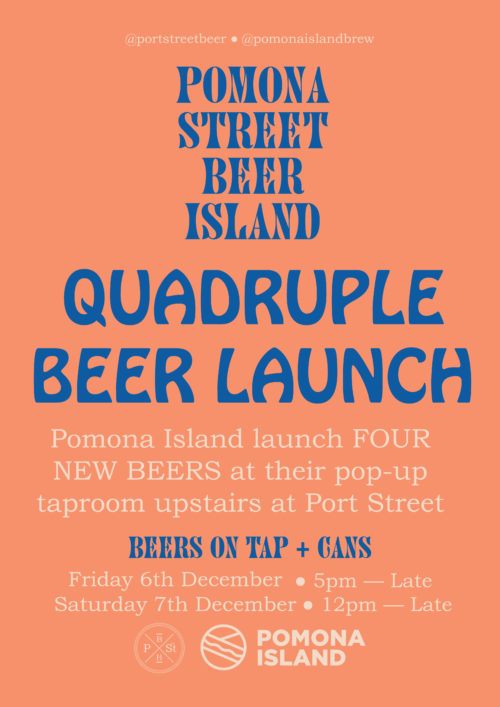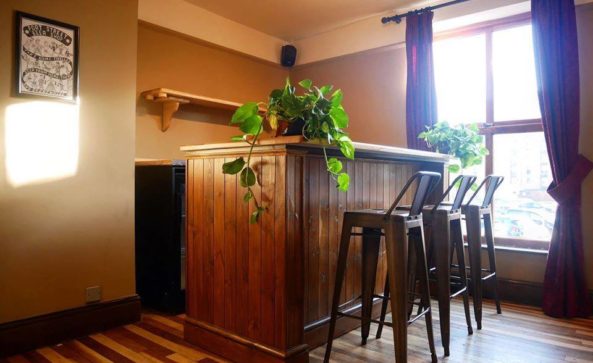 POMONA STREET BEER ISLAND
Pomona Island Pop-up Taproom
UPSTAIRS at Port Street Beer House
Friday 22nd November 5pm – late
Saturday 23rd November 12pm – late
We are handing over our upstairs "secret bar" to Salford hitmakers Pomona Island Brew Co for a very special weekend.
Pomona Island will make our upstairs room their taproom with a selection of keg beers pouring alongside cans in the fridge to drink in or take away.
Join Pomona Island on Friday from 5pm or Saturday from Midday…or both!
Starting line-up…
KEG
PALE Simcoe | Citra 4%
CITIZENS ON PATROL DDH PALE Simcoe Cryo | Vic Secret 5.3%
DO NOT SEEK THE TREASURE Blackberry Sour 6.8%
DESTROY AND EXIT Mocha Stout 7%
CANS
JIMMY NAIL ALE Fig Broon Ale 6.7%
KILLIAN IS LYING TO YOU DDH Table Beer Citra Cryo | Amarillo Cryo 3.3%
I WANNA MEET THAT DAD! DDH IPA Citra Cryo | Simcoe BBC | Amarillo | Mosaic 6.5%
DIDJA GET ANY ONYA? Damson & Cherry Sour 5.3%
CLARKY CAT DDH Pale Ekuanot | El Dorado 5.5%
AQUARIUS AND MY NAME IS RALPH Vic Secret | Citra | Simcoe 6.5%
DO NOT SEEK THE TREASURE Blackberry Sour 6.8%
SPACE ELITE DDH DIPA Galaxy 8.5%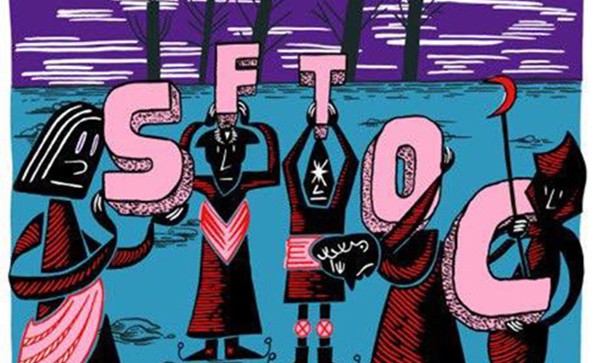 We're dragging our bones to sunny (hopefully) Salford this May bank holiday Sunday for the latest instalment of long-running festival, Sounds from the Other City. Catch Portable Street Beer House in full effect with our good friends Cloudwater as we run a bar that'll be situated just behind Islington Mill in the Regent Trading Estate, Unit 5 to be precise. The beers we'll be bringing will pair well with new music and art.
Not got your ticket for Sounds from the Other City yet? Act fast because they've almost sold out. Secure your place HERE. Hope to see you there.