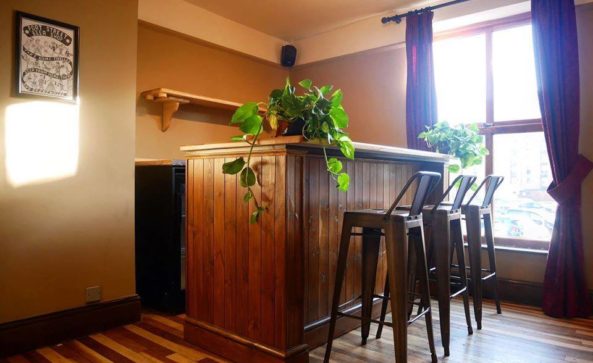 POMONA STREET BEER ISLAND
Pomona Island Pop-up Taproom
UPSTAIRS at Port Street Beer House
Friday 22nd November 5pm – late
Saturday 23rd November 12pm – late
We are handing over our upstairs "secret bar" to Salford hitmakers Pomona Island Brew Co for a very special weekend.
Pomona Island will make our upstairs room their taproom with a selection of keg beers pouring alongside cans in the fridge to drink in or take away.
Join Pomona Island on Friday from 5pm or Saturday from Midday…or both!
Starting line-up…
KEG
PALE Simcoe | Citra 4%
CITIZENS ON PATROL DDH PALE Simcoe Cryo | Vic Secret 5.3%
DO NOT SEEK THE TREASURE Blackberry Sour 6.8%
DESTROY AND EXIT Mocha Stout 7%
CANS
JIMMY NAIL ALE Fig Broon Ale 6.7%
KILLIAN IS LYING TO YOU DDH Table Beer Citra Cryo | Amarillo Cryo 3.3%
I WANNA MEET THAT DAD! DDH IPA Citra Cryo | Simcoe BBC | Amarillo | Mosaic 6.5%
DIDJA GET ANY ONYA? Damson & Cherry Sour 5.3%
CLARKY CAT DDH Pale Ekuanot | El Dorado 5.5%
AQUARIUS AND MY NAME IS RALPH Vic Secret | Citra | Simcoe 6.5%
DO NOT SEEK THE TREASURE Blackberry Sour 6.8%
SPACE ELITE DDH DIPA Galaxy 8.5%