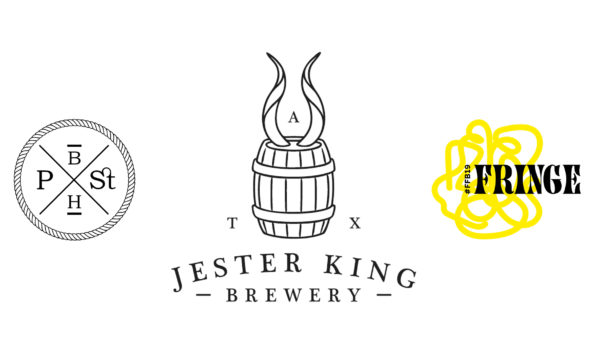 JESTER KING TAP TAKEOVER
Thursday 28th February 2019 | midday – midnight
Port Street Beer House
free entry
We are super excited to welcome Texan powerhouses JESTER KING to Port Street for a tap takeover as part of the Cloudwater Friends & Family & Beer Fringe.
We have long fawned over JK's Farmhouse and Barrel-Aged Wild Ales and are honoured to be hosting a takeover from one of the best breweries in the world.
Beer list coming soon…
10% off beer with your FFB19 wristband / ticket.
One of two Friends & Family & Beer fringe events at Port Street!
—
Jester King is an authentic farmhouse brewery making wild ales & spontaneously fermented beers with a sense of place unique to the Texas Hill Country.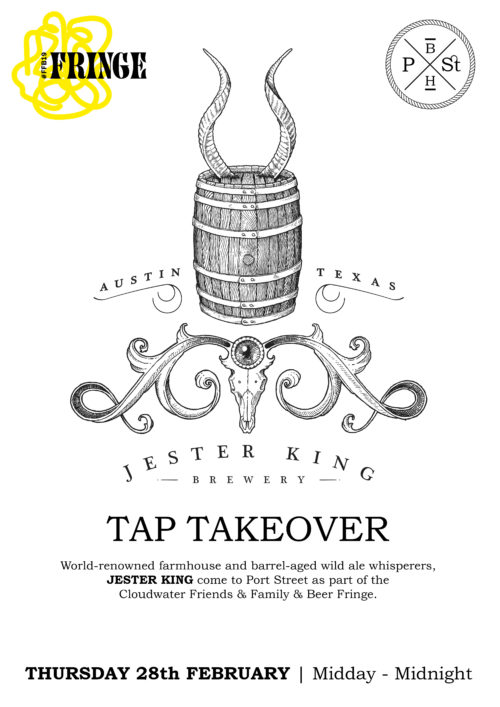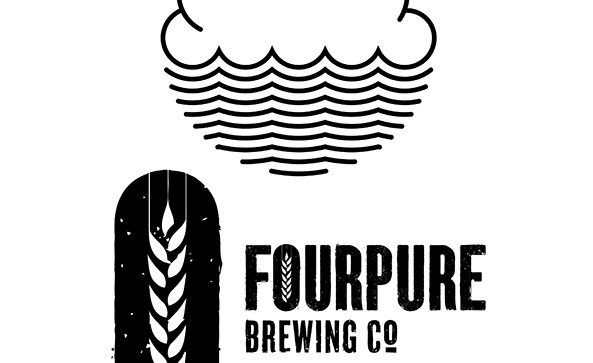 Tuesday 14th June 2016 / 6pm
North vs South. One of Manchester's finest, Cloudwater take on one of London's finest, Fourpure. For one night only, Cloudwater and Fourpure will take over the taps at Port Street Beer House for a fierce (but friendly) head-to-head. Happening as part of Manchester Beer Week.
Fourpure will be dishing up…
KEG
Hop Trick (Session India Pale Lager)
Burnt Ends (Smoked Porter
An as yet unnamed Barley Wine
Planet Simcoe (Single hop pale)
Shape Shifter (IPA)
Skyliner (Bavarian Wheat)
Cloudwater are holding…
KEG
DIPA v3
Pioneer Lager
Clausenii Stout Red Wine BA
Session IPA Simcoe Centennial
CASK
Pale
Session IPA Mosaic Centennial
Come and dip your beak!