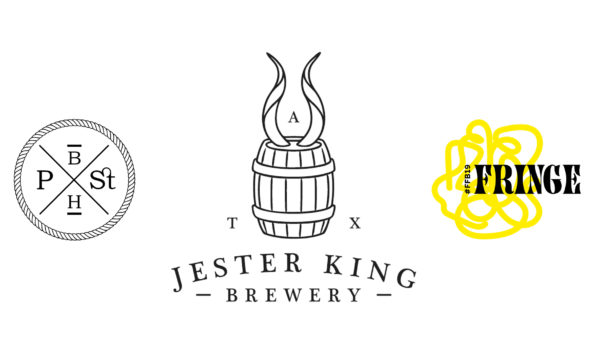 JESTER KING TAP TAKEOVER
Thursday 28th February 2019 | midday – midnight
Port Street Beer House
free entry
We are super excited to welcome Texan powerhouses JESTER KING to Port Street for a tap takeover as part of the Cloudwater Friends & Family & Beer Fringe.
We have long fawned over JK's Farmhouse and Barrel-Aged Wild Ales and are honoured to be hosting a takeover from one of the best breweries in the world.
Beer list coming soon…
10% off beer with your FFB19 wristband / ticket.
One of two Friends & Family & Beer fringe events at Port Street!
—
Jester King is an authentic farmhouse brewery making wild ales & spontaneously fermented beers with a sense of place unique to the Texas Hill Country.