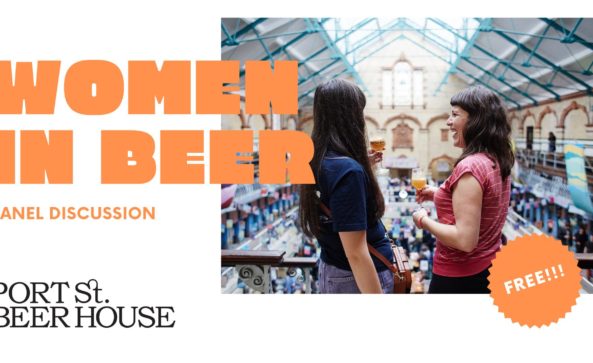 INTERNATIONAL WOMEN'S DAY @ PORT STREET BEER HOUSE
To celebrate International Women's Day, we are inviting some of our industry favourites to join us on Sunday 8th March at 4pm for a FREEEEE panel discussion all about craft beer and the people who keep the industry ticking!
From Bar Managers and Brewers to Festival organisers and Marketers, we will be talking about their experiences of the industry and finding out what they are excited for in the craft beer scene in 2020.
We will also have a Mothership Beer Keg showcase all day!
Here are our panellists:
Lucy Clarke, Distribution Manager @ Siren Craft Brew
Steph Shuttleworth, Founder and Creative Director @ MASH Marketing
Becky, General Manager @ Port Street Beer House
Louise Bruin, Festival Manager @ Summer Beer Thing & Deputy Festival manager @ IMBC
Rivca Burns, Festival Manager @ Indy Man Beer Con and Creative Director @ Summer Beer Thing
Robyn Bell, Tank Manager @ Cloudwater
Get down early to secure a seat, discussion will start at 4pm!
Find it on Facebook here: https://www.facebook.com/events/525396508092856/