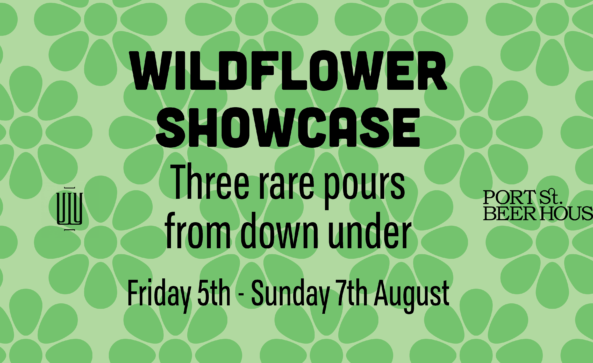 Coming this Friday. We've got three rare pours coming all the way from Aussie sour specialists @wildflowerbeer.
Wildflower focuses on fermenting beers with a mixed house culture of brewers yeast mixed with wild yeast and bacteria foraged from New South Wales.
Their goal is to balance the tart, funky characteristics of our house culture to deliver beers with length, nuance and subtlety.
Gold quality beers, aptly named…
Gold – 5% French Oaked aged Australian Wild Ale – flavours of Creamy Meyer Lemon, limey hops and stone fruit.
Green & Gold – 5% an extra aromatic aging of Gold, dry hopped with New Zealand Freestyle Motueka just before bottling.
Good as Gold 5% – A blend of Barrel aged gold and Fresh gold just out of primary fermentation.

Comments are closed.