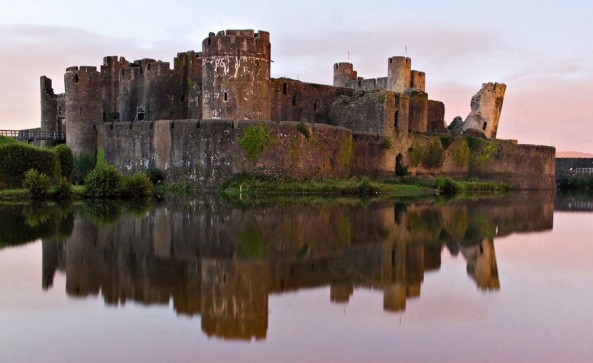 As you know we scour the UK looking for the best breweries but we feel as if we maybe haven't paid enough attention to our Welsh brethren, our current stock of Gwynt Y Ddraig cider proves a popular choice, so maybe it's time for more Welsh beer? In the past we have only had the pleasure of a short visit on our cask lines from South Wales brewery Otley. So we thought it was about time we introduced to you some of the best breweries our sister land has to offer. With a selection of well respected Welsh breweries we host a week of beer with traditional methods, valued ingredients and with a brewing history dated back to 700Bc we're sure these are going to be spot on!
The Celt Experience
From Caerphilly, a brewery based on organic and traditional celtic brewing morals, combining old with new methods to create the most flavoursome and holistic beers. 'A Unique Celtic Branding coupled with an exceptional quality liquid', winners of Best Packaging at Cardiff Design Festival Awards 2009 and consistent winners of SIBA Wales and West. Naming their ales such as Bronze Ale and Golden Ale after Celtic historical periods, these are going to be winners!
Bragdy Conwy – Conwy Brewery
Established in 2003, Conwy brewery is a well-recognised brewery in the North of Wales. Situated just outside of Conwy castle walls, it is here where the name and iconic logo sprouted from, this is a brewery situated in one of the most beautiful and historic locations in Wales. With quality as a key factor, it pays off with many years experience of great produce. With an all year rounder and best-seller 'Welsh Pride' this brewery holds a strong Welsh identity close to their hearts.
Bragdy'r Gogarth – Great Orme Brewery
The Great Orme Brewery was established in November 2005 and is situated on a hillside in the Conwy Valley between Llandudno and Betws-y-Coed, with commanding views of the Conwy Estuary and the Great Orme, from which the brewery takes its name. With their beer adopting permanent homes in some of the finest bars and restaurants across Wales it is no secret that this brewery values quality in their beer. The company go by these three principles; to use natural ingredients and traditional brewing methods, to brew beers that locals are proud of and visitors will come back for and to be an honest and pleasant company to work with.
Bragdy Piws Miws – Purple Moose Brewery
Conceived in 1995, with a name derived from no other reason than a love for the colour purple and a furry moose, the brewery name had been thought up during a weekend carrying out voluntary work on the Ffestiniog Railway in North Wales. The company is based in the historic harbour town of Porthmadog, North Wales, close to the mountains of Snowdonia. Producing a selection of four different beers consistently all year round, as well as seasonal brews to celebrate Welsh history. We will be sampling their latest Cwrw Santes Dwynwen/ Saint Dwynwen's Ale 4.1% a beer which has been conjured up ready for the 25th January to celebrate the Welsh Saint of love 'Dydd Santes Dwynwen'/'Day of Saint Dwynwen'.
Iechyd Da!
Words by Alex Humphreys