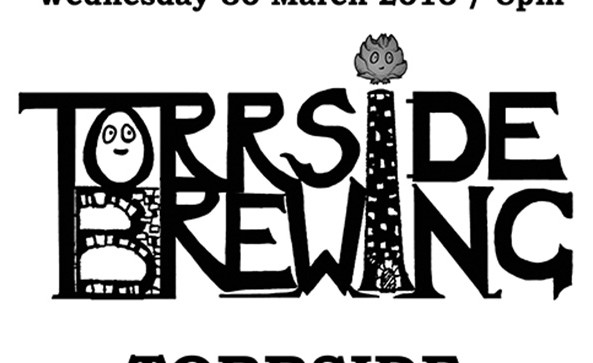 Torrside Monsters range Imperial Stout launch and mini tap takeover / Wednesday 30th March 2016 / 5pm onward
New Mills' very own Torrside make the short trip to Port Street to unveil the latest in their Torrside Monsters series. Monsters is Torrside's BIG beer arm consisting of high ABV stouts (like thus) and big bopping Barley Wines. Colour us excited. The Imperial Stout launching here will be the seventh in Torrside's Monsters series.
THE LINE-UP:
CASK
CANDLEWICK 4.0% stout (brewed from the second runnings of the impy stout!)
Silky smooth pitch-black stout with a rich dark chocolate aftertaste.
JUNGA 4.5% blonde ale
First in a series of blonde ales brewed with the aim of showcasing lesser known European hops, in this case Junga, a fruity hop from Poland with orange & grapefruit flavours.
FRANCONIA 5.2% rauchbier
Deep golden ale brewed with 85% smoked malt, inspired by the smoked beer traditions of Germany.
KEG
CALICO 3.8% rye pale ale
Light but very satisfying pale ale, combining a burst of fruit flavours from US & Australian hops from the rye.
MULTINATIONAL 4.7% globally hopped red ale
Complex malt bill & hops from every hop producing continent combine to produce a well-balanced, satisfying dark red ale.
annnd the launch of…
MONSTERS RANGE: IMPERIAL STOUT 9%