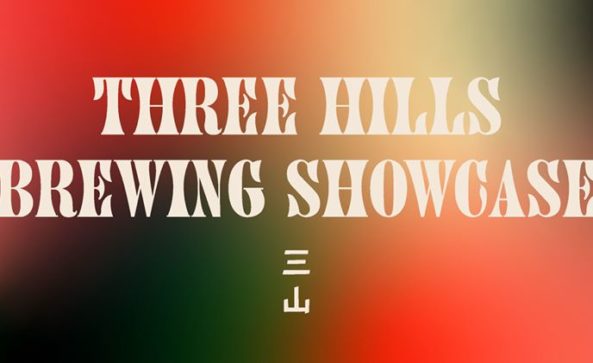 THREE HILLS BREWING SHOWCASE
Thursday 21st November 2019 | midday – midnight
Port Street Beer House
Free entry
Northamptonshire's Three Hills Brewing make their debut at Port Street.
—
SMALL BATCH BREWING IN THE BRITISH COUNTRYSIDE
Named after local neolithic tombs, Three Hills Brewing is a garage nano-brewery based in Woodford, Northamptonshire.
The mission is to produce high quality, innovative and experimental small-batch beers for those who love to explore new taste sensations. Rather than reproducing the same beers, we focus on creating a new recipe every time to keep things interesting.
When we say small batch, we mean it: whether it's IPA, Saison, Stout, Wheat or unhopped gruit, our 225L-600L batches allow us to brew with love and creativity. The result is truly unique, limited edition beers.
—
Line up…
KEG
1. Co-ordinates Hefeweizen 5.5%
2. Heidrun Session Pale 5%
3. Trium Fermentum: Young bretted Saison 7.5%
4. BPAVK coffee 10% Imperial Stout
5. Cryo Simcoe west coast Single Hop 5.8%
6. Juice Fix IPA 6%
CANS
1. Small Steps No6 DDH Pale 3%
2. In Pursuit No6 NEIPA 6%
3. Of Juice DIPA No6 9%
BOTTLES (750ml Sharers)
1. Trium Herbis (Lemon Verbena/Pineapple Sage/Coriander seed sour Wit) 7.5%
2. Trium Florum (Hibiscus/Marigold/Elderflower Saison) 6%
3. Trium Faba (Cacao/Vanilla/Tonka Imp. Stout) 11%
Thursday 21st November. Midday—Midnight