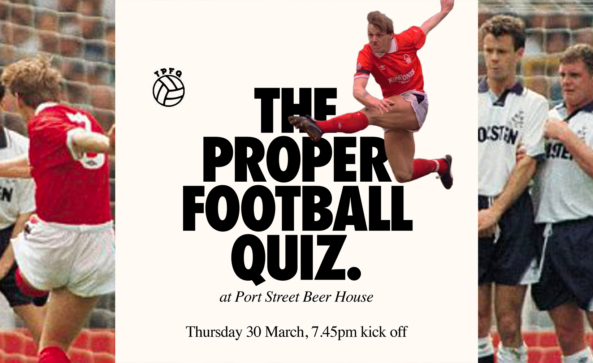 World Cup Willie. The Spheriks. Naranjito. Footix. Ciao.
If those words mean anything at all to you: the Proper Football Quiz returns, Thursday 30 March.
7.45pm kick off, as the television gods intended. No advance bookings (it gets busy, so please get here early to avoid disappointment), £2 in (you can pay on card), and maximum 5 a side (for obvious reasons).
Comments are closed.