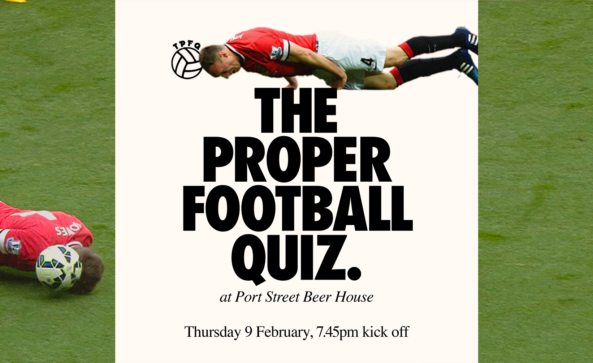 Not quite the business end of the season, but not far off it: we're bringing The Proper Football Quiz back for the run in to steady the ship.
Expect to see someone in a Dukla Prague away shirt, at least one team chatting about the enduring legacy of Dr Jozef Venglos in the British game, and questions whose answers are always just on the tip of your tongue.
7.45pm kick off, as the television gods intended. No advance bookings (it gets busy, so please get here early to avoid disappointment), £2 in (you can pay on card), and maximum 5 a side (for obvious reasons).
Comments are closed.