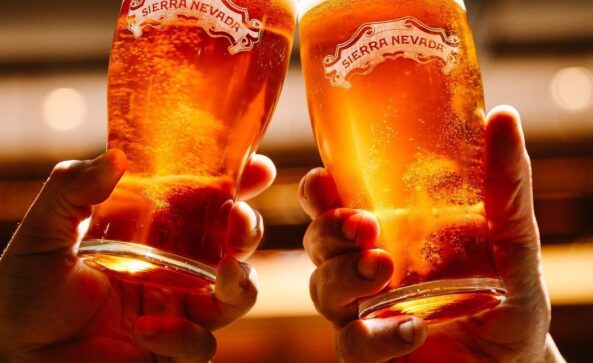 Don't call it a comeback, they never really went away… well, unless you count all the years where we didn't have it in, of course. But, regardless: Sierra Nevada is back on keg! At Port Street Beer House!
Thursday 2nd February, we're pulling Sierra Nevada's seminal TORPEDO. The original extra IPA, served exactly how god intended it: from a well kept cellar, on Port Street in Manchester's historic Northern Quarter borders. Never had it before? Boy, you're in for a treat – here's all you need to know from Sierra themselves:
With Torpedo, it's all about maximising every hop for the biggest, boldest flavor possible. So we push dry-hopping to its limits with the Hop Torpedo, our custom invention that's shaped like its projectile namesake. Beer flows out of a fermenter, surges through the Hop Torpedo, and back into the tank for a supercharged IPA.
Malts
Caramelised malts, Two-row Pale
Hops
Citra, Crystal, Magnum
Yeast
Ale yeast
Pouring all day: see you then.
Comments are closed.