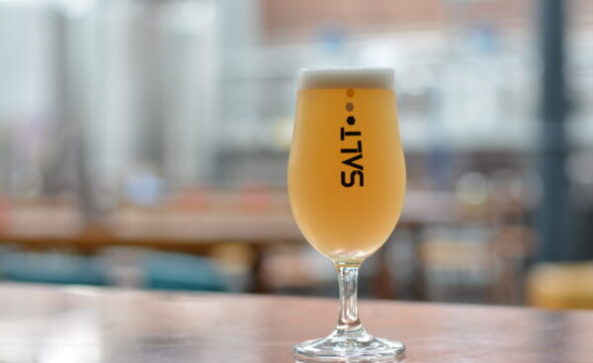 One of the our favourite new(ish) breweries of the last few years, Salt Beer Factory have made some of the Port Street's most cherished beers of late: who amongst us hasn't fallen head over heels for the NEIPA Jnr? Making beers that are both on the very bleeding edge of the craft scene from their home in Saltaire – while still being hugely accessible – we thought it would only be right for us to have Salt down to takeover our taps for a weekend, sending some of their heaviest hitters – AND SOME PORT STREET EXCLUSIVE SNEAK PEEKS – to pull and to pour.
Brewer Tom will be here on the Thursday too to discuss any and all questions to do with the beer too: lush.
Here's what we'll have on:
Cask
Mexican Breakfast Cake Brown Ale 8% *Port Street exclusive sneak peek*
Root Beer Brown Ale 8% *Port Street exclusive sneak peek*
Tram – Double NEIPA 8%
Alpha Queen – West Coast IPA 7.4% collab with Coven *Port Street exclusive sneak peek*
Keg
Jute Session IPA 4.2%
Alpaca DDH IPA 6.6%
Not Even Ow – NZ DIPA collab with Lakes Brew Co
Hexagon Project 9 – Mango, Habenero, and Citra DIPA 8.2%
New Saison *Port Street exclusive sneak peek*
North South Kviek IPA  7.4% collab with Siren
About Salt
Founded in 2018, the vision for SALT was 3 years in the planning. We aimed to create a modern, accessible brand, embedded in the local community of the UNESCO World Heritage Village of Saltaire. We strive to produce exceptional hop-forward beer and couple this with a valuable brand experience.

Our purpose is to create pleasure through beer – This is why we exist. Craft beer is our means to impact people above beyond their taste buds.

As a small team of people who are dedicated to our craft, we share the same vision – 'To be renowned for exceptional beer, unique experiences and being a positive force amongst our community'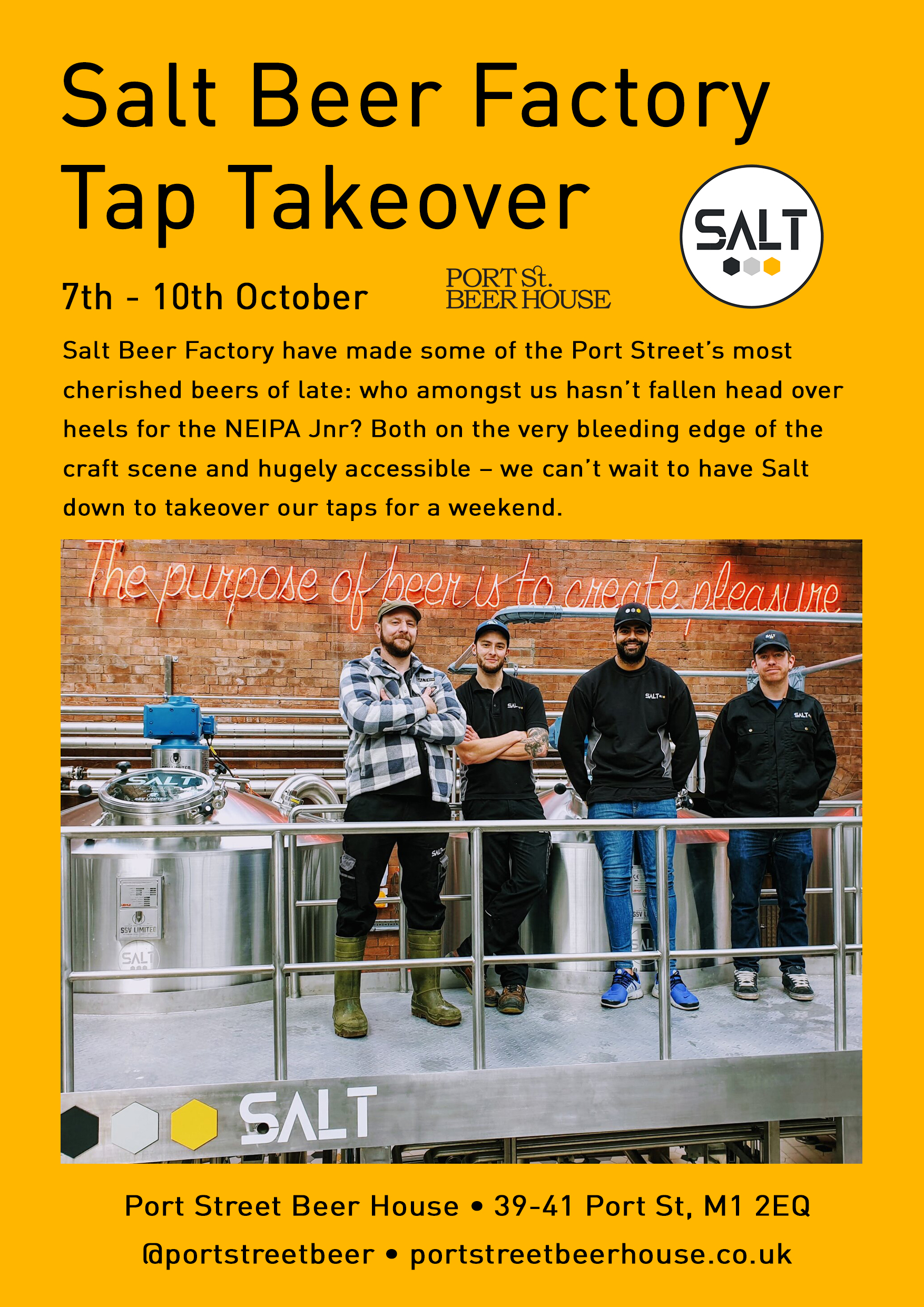 Comments are closed.