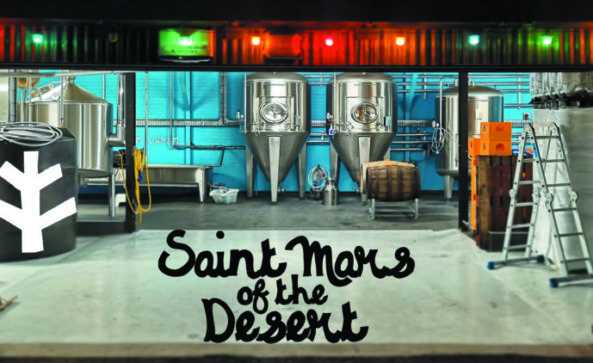 SAINT MARS OF THE DESERT SHOWCASE
Thursday 29th August 2019
Midday – Midnight
Port Street Beer House
Free entry
We are delighted to welcome Saint Mars of the Desert (SMOD) to Port Street, a small new brewery making big waves in Sheffield.
SMOD is husband and wife team, Dann and Martha Paquette, operating out of a small facility and taproom in Attercliffe, Sheffield. Dann and Martha have over 25 years of brewing experience across continents, most recently creating the world renowned Pretty Things Beer & Ale Project in Boston which ran strong for 7 years.
Pretty Things was something of a trailblazer in the craft beer world, being one of the first breweries to operate in a so-called "gypsy" brewing style, sans brewery.
The Paquettes explore the dusty corners of traditional recipes and have prior form in resurrecting and reinterpreting long forgotten styles. This spirit is taken forward with their new project, SMOD. Always forward, never back.
We hope you'll join us to try some exciting new beers from South Yorkshire via the USofA.
Tap list coming soon…