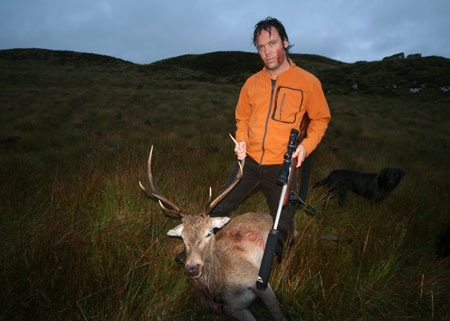 "O ye'll tak' the high road, and Ah'll tak' the low (road) And Ah'll be in Scotlan' afore ye"… Hang on a minute there's absolutely no need for that, because starting this week Port Street Beer House will be saturated with beers made by our friends north of the border. Beginning 6th September and possibly the following week as well (yes that's right we do get a little carried away picking beer for you guys when its this good!) we intend to showcase a selection of the finest beers from the best craft brewers in Scotland. There will be a range of cask, draft and bottled beers of various different styles to choose from, so no matter what your preference this should be a week to suit everyone's taste. The breweries that will be involved are Black Isle, Brew Dog, Fyne, Harviestoun and Highland and just to give you an idea of why their beers are so good here is a bit of background information on each brewery.
Black Isle Brewing Company started up by David Gladwin in 1998 and is situated in the heart of the Scottish Highlands. This small independent brewery produces beers made from the barley and hops grown on organic farms and packages its beer in recycled materials. Winning a number of awards, including Winner of the Organic food a drink awards 2008 and 2010 and SIBA Champion Beer of Scotland 2009 for its Yellow Hammer IPA . With the success gained from producing such lovely beers as Heather Honey Beer, Golden Eye Pale Ale, Hibernator Export Oatmeal Stout, to name just a few, the brewery has recently expanded and acquired the services of Marble Arch ex Head Brewer, Colin Stronge. So not only do they already produce an amazing range of beers, but with the addition of Colin have acquired a Head Brewer who if his Marble Days are anything to go by, will expand the range with some interesting and experimental beers to keep the accolades and plaudits coming.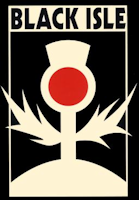 Brew Dog brewery probably needs little if any introduction to most of you. Yes this is the larger than life 'beer for punks' brewery that was set up in 2007 by friends Martin and James because they were bored by the industrially brewed lagers and stuffy ales that dominated the UK market. Both still only in their 20's, these guys have taken the craft beer scene by storm, creating some of the most experimental and strongest beers there are to be had. Whilst doing so they have also found time to collaborate with top foreign brewers such as Denmark's Mikkeller and USA's 3 Floyds, export their beer to over 10 countries, have opened a number of Brewdog branded bars throughout the country and have been busy selling 'equity for punks'. Yes that's right you can buy shares in these dogs! As you know we stock these guys on regular basis, but obviously for the Scottish themed week we couldn't just get away with having just the usual stuff on, so expect some previously unseen specials from these guys.
Fyne Ales brewery was set up by Jonny and Tuggy Delap in 2001 using the redundant milking parlour in the traditional farm buildings they owned at the head of Loch Fyne in Argyllshire, and its first commercial brew was on St. Andrews day that year (It doesn't get much more Scottish than that does it?!) Water used to make the beers is sourced close to the brewery from a river overlooking Glen Fyne and the head of Loch Fyne. In 2002, they were awarded the Scottish regional gold awards from the SIBA for two beers, then went on to compete with these beers in the National Championship in 2003 against strong competition from the English regions, and proudly brought home a silver and bronze award. In 2004 they again won a gold and silver award in the Scottish regional competition and have gone on to win several more awards including Winner of the World Beer Awards Pale/Blonde category for their Avalanche Ale in 2008.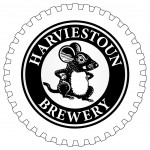 Harviestoun Brewery was started in 1984 by Ken Brooker and Eric Harris on a farm just outside Dollar in Central Scotland, and since then has gained success that has seen it grow in to a 50-barrel plant. The Brewery has its core range of Schiehallion (Lager), Bitter & Twisted (Pale Ale) and Old Engine Oil (Porter), which some of you may have already tried the bottled versions at Port Street, but will also be able to try the cask conditioned and draft versions this week. The Brewery uses solely UK malts but whole hops from a range of countries including the UK, Germany, Slovenia, the Czech Republic and the US and this is how Harviestoun beers have become recognised as more heavily hopped than traditional Scottish ales. Bitter & Twisted won CAMRA's 2003 Champion Beer of Britain award and they have been collecting awards and recognition ever since.
And last but not least, we have Highland Brewery, founded by vastly experienced brewer, Rob Hill, formerly of Orkney Brewery. Brewing commenced in January of 2006 at an old farm stead in Swannay on Orkney. Rob is currently at work installing a new larger brewery plant in an old creamery (Swannay Farmhouse Cheddar, Swannay Farms) the site itself already has a vast and impressive history. Of course they have won plenty of awards, including Champion Beer of Scotland 2010, seven medals at the SIBA regional competition 2010 and in April 2011, Orkney IPA was awarded the overall Champion at the Brewing Industry International Awards 2011. We will be stocking on cask Orkney IPA and St Magnus Ale, sure fire winners!
PSBH Scottish Beer Festival runs Tuesday 6th September – Sunday 18th September 2011
(or until stocks last)