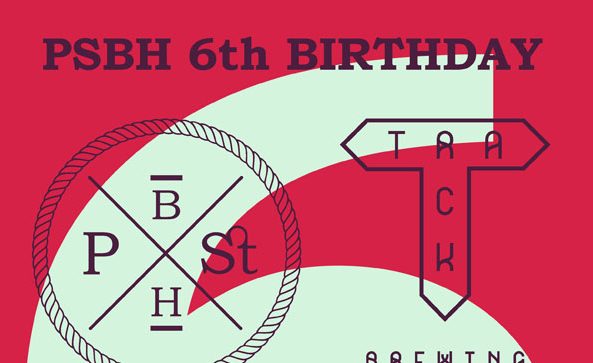 PORT STREET BEER HOUSE 6th BIRTHDAY
Thursday 26th January 2017 / 6pm
HUZZAH!
We are six years old. Yup. Getting on a bit. To celebrate this milestone we have brewed a beer with Track Brewing Co. A 6% juicy IPA. Come taste it for the first time at our 6th Birthday party on cask and keg. We think you'll like it.
Because it's a special day we'll also be digging out a couple of rarities that we've been hanging on to from our cellar. Specifics on that coming soon.
Party food on the night will come from the excellent HOLY CRAB, seafood snackers to the stars. Holy Crab did a wonderful star turn in us recently dishing out delights such as crayfish sandwiches and oysters, and we cannae wait man for their return.
Starts at 6 because we're 6. Come to my Birthday or I'll cry and run to my room.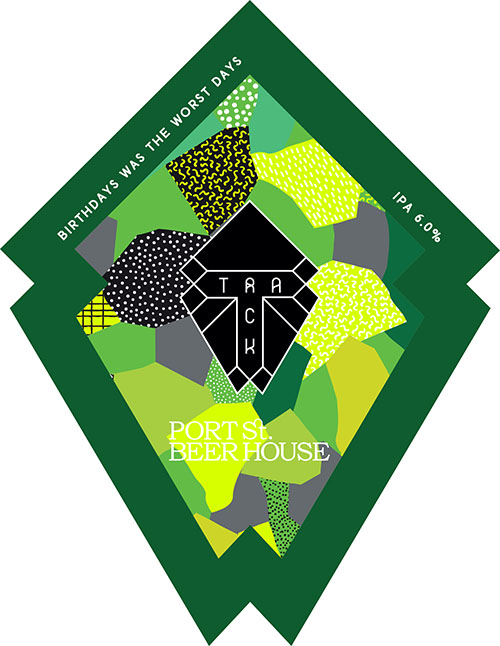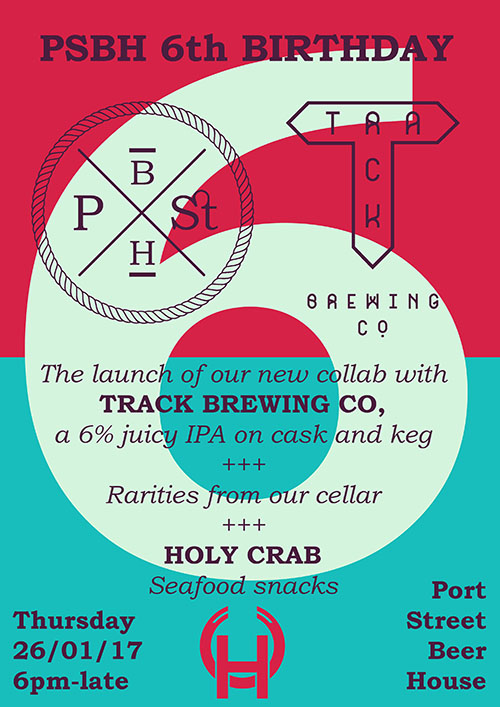 UPDATE: Here's what Holy Crab will be bringing for you…