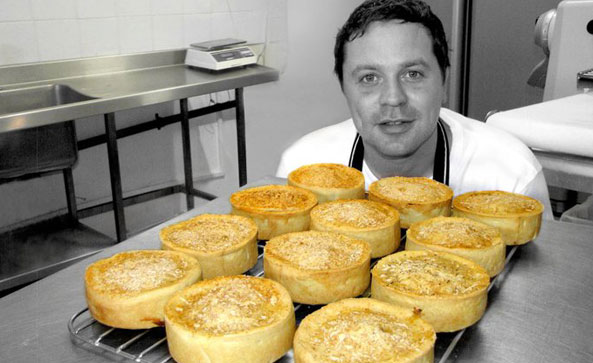 To celebrate the launch of our amazing beer festival Indy Man Beer Con, we are giving you a sneak preview of the mouth-watering delights that will be available at Victoria Baths. Setting up in our lovely beer garden, it's limited supplies of the finest pies and dirty hot dogs around, matched up with some fantastic beers.
Great North Pie Company – Thursday 20th September / 6pm
For the first time in Manchester as a 'pop up food stall' we welcome Great North Pie Company. Serving up their new autumn menu, all the pies will be served HOT with the finest peas and gravy.
Their new menu will include Goosnargh chicken, roast yorkshire pudding and bacon cream pie, scotch style steak and Red Willow ale pie with pearl barley and root vegetables PLUS the classic Lancashire cheese and onion. All their pies are hand crafted using all butter pastry.
We had the opportunity of tasting some of their pies for the forthcoming IMBC event, the quality and standard is very high indeed! We cannot wait to get them set up in our beer garden and serving you their latest creations, all the pies are limited and are served from 6pm onwards.
Here are some lovely quotes about their pies:
"There's no plans for world domination, just a pure focus on quality and taste" – Neil Broomfield
"Just unbelievable, I was blown away by the quality of the pies" – Simon Rimmer, TV Chef and owner of 'Greens' and 'Earle' Restaurants
Best Vegetarian Pie in Britain – The British Pie Awards 2011
"The best cheese and onion pie I have ever tasted!" – Robert Owen Brown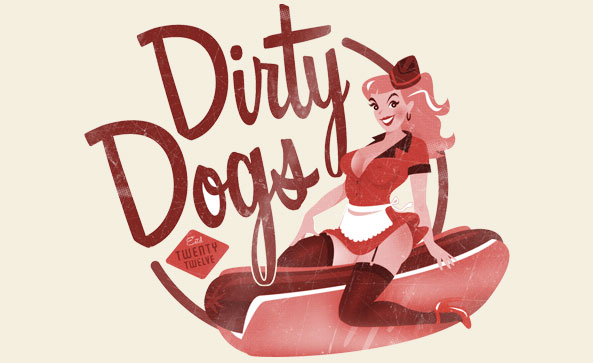 Dirty Dogs – Saturday 22nd September / 1.30pm
Dirty Dogs are hot, that's the tagline, but they definitely are in more ways than one. Having appeared at Port Street IPA day (and selling out in under two hours) this fledgling pop-up are back again on Saturday 22nd to serve up more of the best dogs in town.
The dog list is ever evolving, previous toppings included Pulled Pork, Mexican style Salsa and Beer steeped Sauerkraut, all on the finest franks of beef and pork (there was also a massive smoked pork polish style option) to find out where, when and what they'll be cooking up on the grill, you'd better follow them on twitter @dirtydogsarehot
Excitement mounts as to what dogs they will be cooking up, check them out exclusively at Port Beer House!
Dirty quotes :

"Catch them if you can!" – Northern Quarter Manchester.COM
"Doesn't matter if it's on trend at the moment; Dirty Dogs' hotdogs taste good and I don't care if it's so now, so last week, or if it was never in anyway – the food tasted good and that's all I care about." – North West Nosh