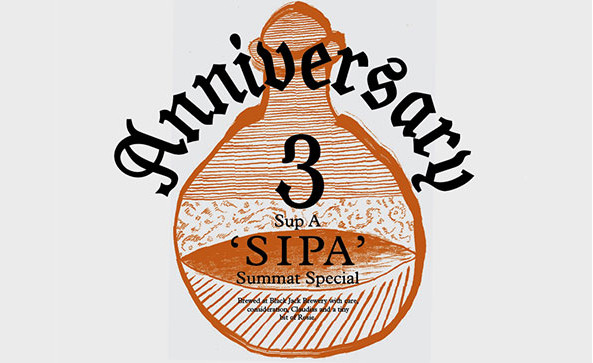 It's our happy birthday again and now we're three! As we like to celebrate with a degree of awesomeness that corresponds with our increasing age we've got three lovely events to enjoy.
Once again we have planned and executed a delicious beer with the aid of one of our friends. This year Rob a la Black Jack has colluded with us in the creation of our birthday beverage 'Anniversary 3: Sup A 'SIPA' Summat Special' a liberally hopped Satsuma IPA, which we confidently belief will be the cat's pyjamas. We will be launching this and generally having some birthday fun on Thursday 23rd January.
Our second event I'll only mention briefly as it's already sold out so it is a little bit like rubbing non ticket holders faces in it… Burning Sky Meet the Brewer, Monday 27th January. Hells yeah.
Finally we'll be rounding off the celebrations with another bit of a launch. The lovely peeps from Celt Experience are going to be getting their beers across to Manchester in 2014 so they'll be launching two of their beers on draught with a bit of a talk at 7.00pm on Thursday 30th January. They will then be available for a chat and giving out tasters upstairs after.
Basically it shall be a delightful week that we invite all and sundry to join us in…apart from the MTB, sorry guys you need to be quicker off the mark!
Come and join us for our 3rd Birthday Celebration – A week long officiation of launches, merriment and beer.
Thursday 23rd – Anniversary 3 launch / 7pm
Monday 27th – Meet The Brewer with Burning Sky – SOLD OUT
Thursday 30th – Celt Experience launch / 7pm – more info HERE
Great North Pies available on the Anniversary 3 launch night.
Artwork by Steve Hockett