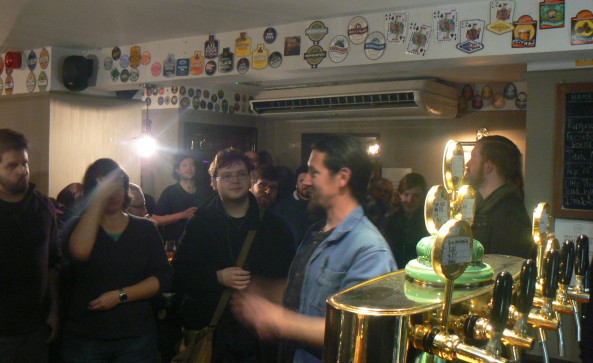 Our final Meet The Brewer of 2013 was host by Evin O'Riordain The Kernel, more of an education in 'beer philosophy', this was a great end to our event schedule.
We had the pleasure of sampling Citra IPA, Barrel Aged Biere De Table, Raspberry Sour, Double 4 C and London Export Stout 1890.
Thanks to all who made it down to fastest selling Meet the Brewer event of this year! Here's to 2014, see you at our next event on Monday 27th January. More information will be revealed on Thursday 2nd January 2014, tickets will also be available from this date.