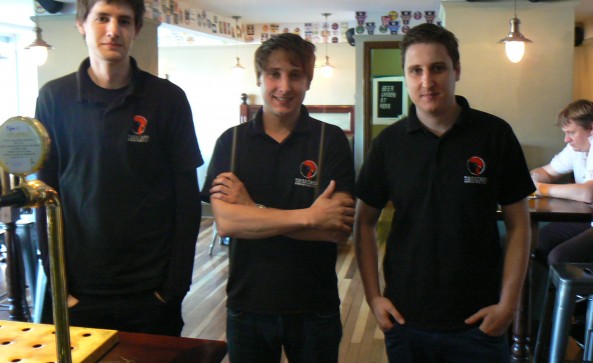 How can our Meet The Brewer evenings get any better? Each month seems to raise the bar and last Monday was no exception as Roosters brought their Yorkshire wit with them and served up five tasty beers, each matched with locally sourced food. A fantastic evening, here is what we sampled :
Buckeye – served with Buckeye infused pork pie (Elite Meat, Harrogate)
Wild Mule – served with parmesan & herb biscotti (Bettys, Harrogate)
PS I Love You – served with Wensleydale cheese & farmhouse fruit cake (Farrah's, Harrogate)
Londinium – served with vanilla cream and caramelised nut chocolate (Farrah's, Harrogate)
The Accomplice – served with Mrs Bell's Yorkshire blue cheese with Cartwright & Butler crackers
Many thanks to all at Roosters Brewery!