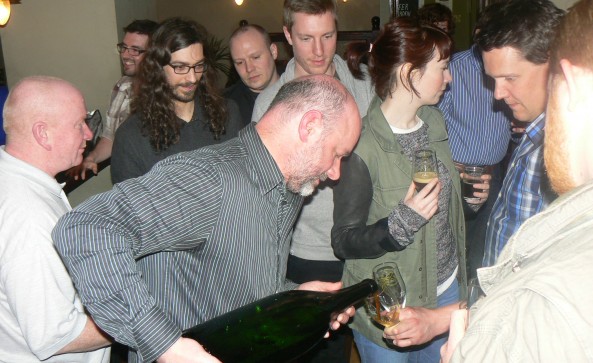 I know we keep saying this, but our Meet The Brewer events seems to be getting better and better! MASSIVE thanks to all at Hardknott for providing a very entertaining evening.
We enjoyed beers including Cool Fusion, Continum, Code Black, Colonial and  a very special 3 year Old Infra Red! Not forgetting the fabulous sausage and cheese from Melville Tyson butchers in Cumbria.
Thanks to all who attended and made it another sell out success. See you all at the next Meet The Brewer with Buxton brewery on Monday 30th May.