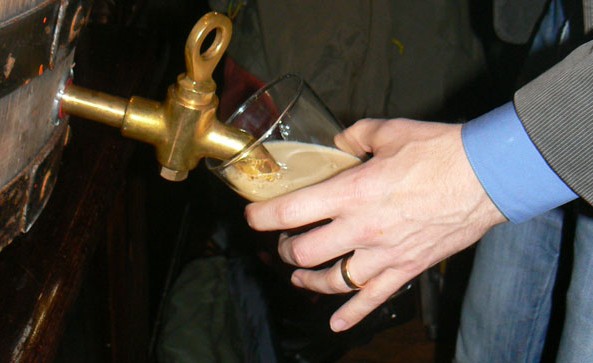 Matthias from Schlenkerla (6th generation owner) hosted a wonderful evening, captivating everyone with his Germanic humour and wonderful beers!
Schlenkerla served up three of their beers during the evening, including Marzen, fresh from the oak barrel, tapped straight in front of our eyes. You can watch a video below, kindly filmed by Ste P.
We hope you enjoyed our 'pop up' German style kitchen in the beer garden? Tasty sausages indeed!