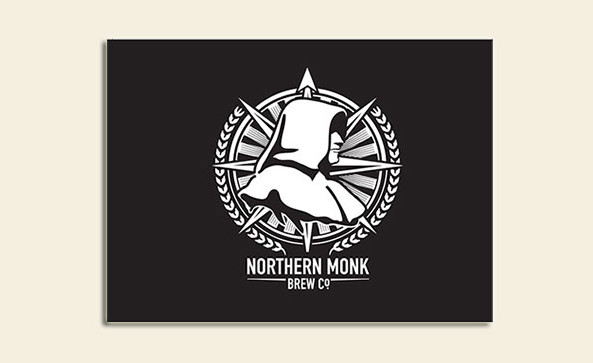 We are delirious to announce that Northern Monk will be taking us over this coming Wednesday 25th February. Northern Monk have been bopping it out of the park lately from their highly recommended refectory hotspot in the heart of Leeds' thriving craft beer scene. They swoop down upon us for a mini-tap takeover with a mini-mountain of 3 keg and 3 cask lines. Where else you gonna get to sample 6 Northern Monk beers outside of their very own tap room? Taxi to Port Street!
Think these monks just popped up on the block all wet behind the ears? Think again! Northern Monk have been reading the beer scriptures and lo, they are learned. Hit us with the blurb, Monk men…
Since the 7th century AD monks have produced and sold beer across Europe. In 1086, the Domesday book records the brewing of almost 70,000 gallons of ale by monks – whilst Fountains Abbey in Yorkshire once brewed 60 barrels of strong ale every 10 days.
In the 21st century, based in a Grade II listed mill building in the spiritual heart of the global industrial revolution in the centre of Leeds, Northern Monk take thousands of years of brewing heritage and tradition and combine them with the best of both local and internationally sourced ingredients to craft beers to excite, to savour, to taste and to remember…True North.
Northern Monk Mini Tap Takeover // Wednesday 25th February 2015 // 7pm