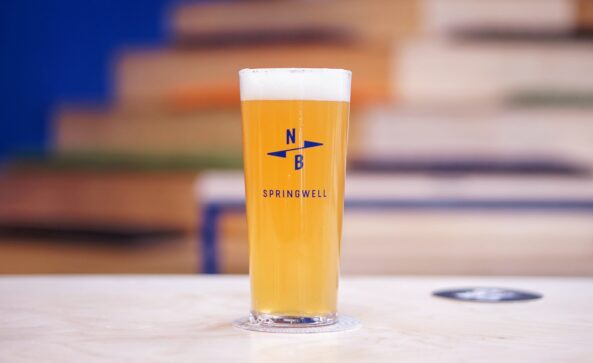 We've invited Leeds legends North Brewing Co over to serve up some of their latest & finest. They've been churning out heavy hitters since before Port Street was even a twinkle in the eye of… ah that's a line of enquiry we don't really want to go down really. Regardless, all these years on, they're still one of the best and most exciting in the game – and when they got in touch about helping launch their latest pale ale, Atlantis, we were never going to say no.
Atlantis is the star of the show here – a 4.1% pale ale that is super drinkable (ain't that the truth), vibrant, and tropical. Unbeatable all round – and we'll be doing a little giveaway on the socials if you follow us @portstreetbeer
The full line-up is…
Atlantis Pale Ale 4.1%
Available on both keg & cask – woof
North x Paria IPA 6%
Annual collab with cycling heroes Paria
North x Queer Brewing Fruited Sour 4%
Vegan fruited sour with up-and-comers Queer Brewing
Fading Frontier DIPA 8%
Everything you'd want from a good DIPA – yes please
Pinata Session IPA 4.5%
One of North's all time classics – great whether you're on you first or thousandth
We'll be pouring North August 19th – August 25th, or until we run out: whichever comes first.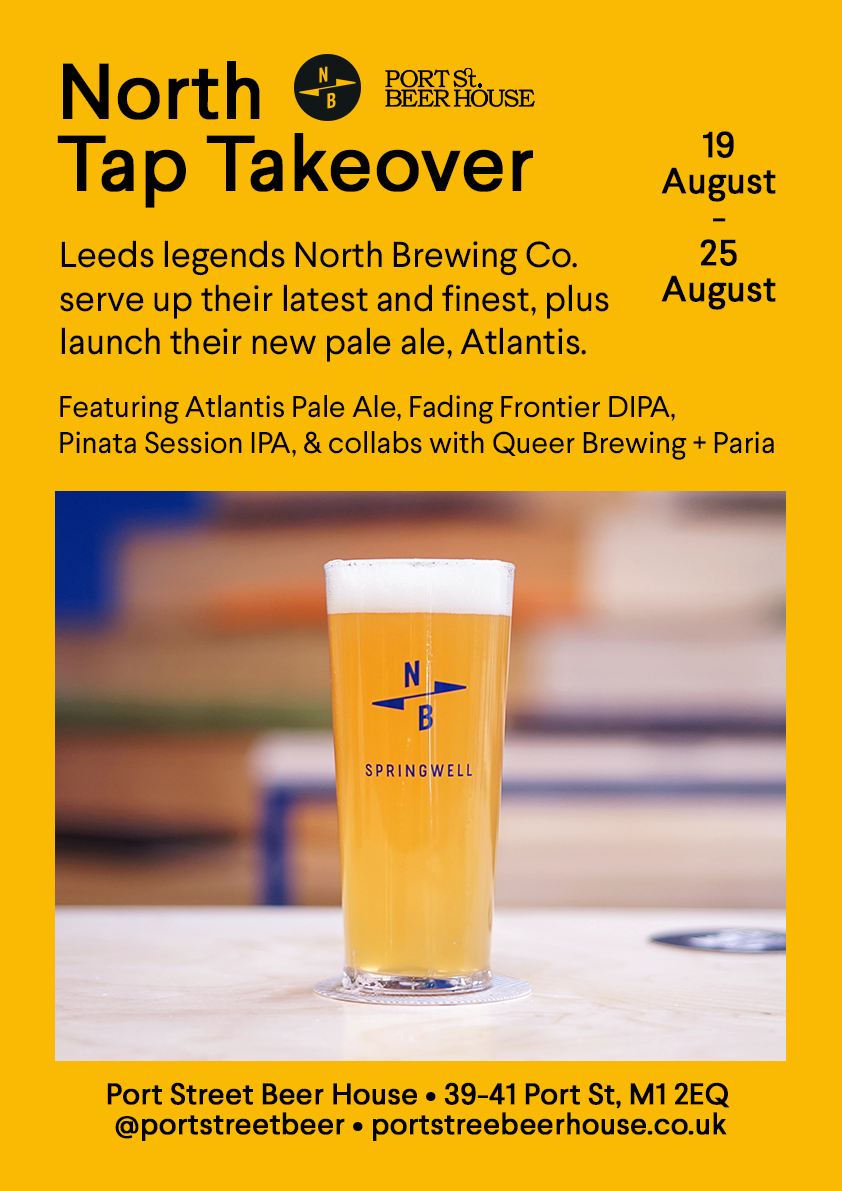 Comments are closed.