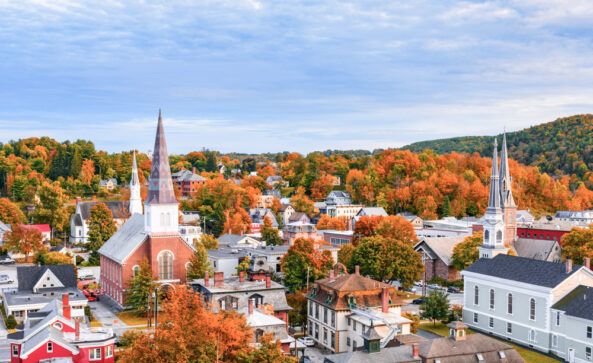 I don't want to change the world
I'm not looking for a New England
I'm just looking for a hazy beer.
Doesn't quite work does it? Anyway, New England tap takeover, here at Port Street Beer House, this weekend. We've got 3 beers a piece from the legends over at Trillium Brewing and Burlington Brewing, which means you'll be able to sample –
Burlington –
It's Complicated Being A Wizard DIPA 8%
It's Complicated Being a Wizard is our flagship Double IPA. Pours a radiant glowing orange with which we immerse massive quantities of hops for a bold hop flavor. Brewed with Barley, Wheat Malt, and Flaked Oats. Hopped with Simcoe, Idaho 7, and Chinook for flavors and aromas of Ripe Papaya, Nectarines, Orange Zest, and Dank Cannabis
Uncanny Valley IPA 7%
Uncanny Valley is a New England style IPA hopped with Mosaic and Citra hops. Flavors and aromas of Ripe Mango, Pine Needles, Tangerine Zest, Watermelon, and Stone Fruit. The hop flavors wash over a balanced malt bill of Barley, Flaked Oats, Wheat Malt, Vienna Malt, and Raw Wheat to hold up the bold hops.
Neon Nightlights Gose w/ Key Lime, Kumquat, Seasalt 5.5%
Illuminate your senses with Neon Nightlights, a vibrant and invigorating gose style ale that captures the essence of a tropical paradise, punctuated by the effervescent glow of a bustling cityscape. This audacious brew combines the refreshing tartness of Key Lime, the zesty tang of kumquats, and the grounding salinity of sea salt, culminating in a sensory experience that transports you to an electrifying world of flavor.
Trillium –
Dot Ave DIPA 8.2%
Beginning at Milton Lower Mills and spanning all the way to the Fort Point Channel, Dorchester Avenue dates back to 1805 and is rich with history. It's also the namesake of our Nelson Sauvin dry-hopped addition to the Avenue Series. Presenting a glowing deep yellow, Dot Ave offers an aroma with layers of depth and nuance. Immediately apparent is the tropical shade of the Nelson variety, with notes of mango and pineapple jumping from the glass. As the beer warms, underlying notes of concord grape, lemon verbena, and earthy pine make an appearance. Soft, palate-coating, and highly drinkable, Dot Ave finishes balanced and evolves throughout each sip.
Riwaka Dry Hopped Fort Point Pale 6.6%
Presenting a gorgeous deep yellow with a hazy glow, Riwaka Dry Hopped Fort Point offers a vibrant bouquet of fresh fruit. Tropical fruit, pithy grapefruit, and orange lead the way, with a subtle dank edge that rounds out the sip with a gentle bitterness. Medium-bodied and refreshingly drinkable.
Summer Street IPA 7.2%
Same distinctive grain bill as the other "Street" IPA's, but heavily dry hopped with Simcoe. Our treatment of Simcoe results in beautifully balanced aromatics and provides a satisfying depth of hop-driven flavor. Summer Street IPA bursts with scents of spicy pine, lemon, and grape juice while focused flavors of citrus, pear, and essence of pine wash over the palate. Finish is dry with moderate, resinous bitterness.
Serving til they're gone –
Comments are closed.