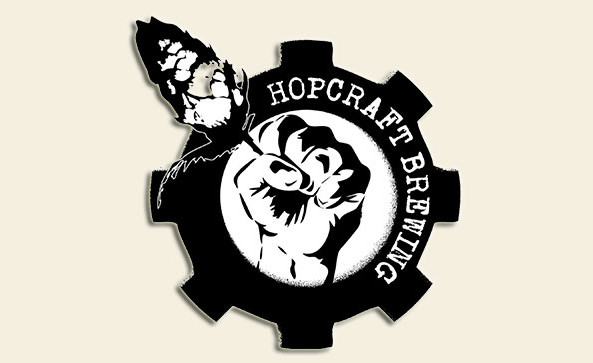 doors 5.30pm / event starts at 6.15pm
£13 advance from the bar or call 0161 237 9949
Hopcraft Brewery in Pontyclun, South Wales, has been in full production for just over a year now and has been in the public eye since mid 2012. It is a partnership of Tom Barlow and Steve Lewis from Pixie Springs and Gazza Prescott from Steel City in Sheffield. Together they have opened up a new 10 barrel brewery to fulfil their needs, a place to make Pixie Springs beverages on a bigger scale, and also for Gaz to have a place to make crazy hoppy liquids.
Considering they're relatively new, Hopcraft have made quite a number of beers. As their name suggests they're not afraid of using hops liberally and have a tendency to use them well, a good example of this is their highly drinkable Mosaic Plus, this is a common theme throughout their beers. The guys have also made some pretty exciting, quite different beers such as Graveyard Eyes a Sorachi Aci porter that has wowed staff and customers alike. As they are already demonstrating a high proficiency in their hop use and a pioneering attitude towards making new and interesting beers it seems highly likely we can expect more good things from this brewery.
hopcraftbrewing.blogspot.co.uk/
@hopcraftgazza