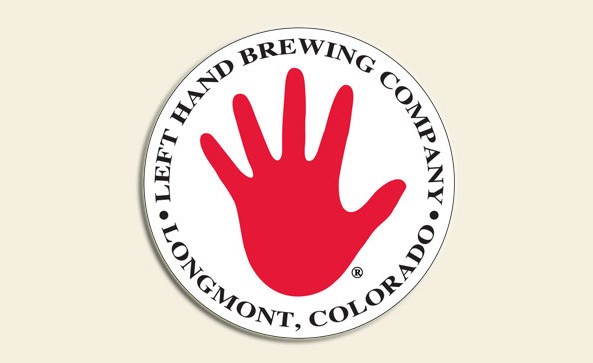 3pm – 5.30pm
£15 advance – available from the bar or call 0161 237 9949
Left Hand Brewing Company can trace its origins to December 1990 when co-founder Dick Doore received a small home brewers kit as a Christmas present from his brother. According to Dick, "it was all downhill from there." His obsession with homebrewing led him back to Colorado in August of 1993, where he met up with a former college buddy and soon-to-be Left Hand co-founder, Eric Wallace.
It didn't take the two long to start brewing beer. Dick had been homebrewing for years, and Eric had traveled extensively internationally, seeking out great beers wherever and whenever he could. After brewing several batches that impressed their friends and lucky neighbours, they became more confident in their craft. It was only after drinking quite a lot of really good dry stout that Eric had brewed that they had their epiphany: "Let's start a brewery."
A few weeks later, in September of 1993, they incorporated as Indian Peaks Brewing Company in honor of the serrated ridges and jagged peaks of the Indian Peaks wilderness. In just a few weeks, the brewery was starting to take shape, labels were being produced, kegs and bombers were purchased. The place was hopping. However, the euphoria was quickly sidelined when a conflict of interest surrounding the brewery name surfaced. Indian Peaks was being used by another brewery for a beer style. So, not wanting to start off on the wrong foot, they quickly changed the name of the company to Left Hand, in honour of Chief Niwot, whose tribe wintered in the local area. (The name Left Hand is derived from the southern Arapahoe word "Niwot" meaning left hand.)
And the rest is history as the say! 2010 saw Left Hand grow 30% in production, breaking barrelage records each year, even making the Brewers Association's Top 50 Craft Brewers list in 2012. What started as a humble brewhouse extension in 2008, has turned into a 5 year $9 million expansion, as the brewery races to keep up with their thirsty fans. In recent years, the brewery has added no less than six 480 barrel fermenters, an additional 500 barrel bright tank, and a new KHS keg line. Moreover, they also expanded the Left Hand property, purchasing the warehouse across Boston Avenue to house offices as well as the site of our new cooler, bringing the total brewery acreage to 5.5 acres. In the fall of 2012, they welcomed their most anticipated renovation, a new bottling line that runs four times as fast than our previous system and fills 200 bottles per minute!
On the first night of the 2011 Great American Beer Festival, Left Hand changed craft beer history forever with the introduction of Milk Stout Nitro in a bottle. Left Hand is both the first American and the first craft brewery to master the science of bottling a Nitrogen beer without a widget. To our fortunate & delight, the beer has met overwhelming excitement and reception, as fans can now enjoy the draft experience of a Nitro beer from home!
Starting out 20 years ago, they've racked up 18 medals & 1 honourable mention at the Great American Beer Festival, 8 medals at the World Beer Cup, 4 medals at the European Beer Star (3 gold), a Gold Medal at the International Stockholm Beer & Whiskey Festival, and a growing loyal customer base in 26 states and throughout Europe.
http://www.lefthandbrewing.com/