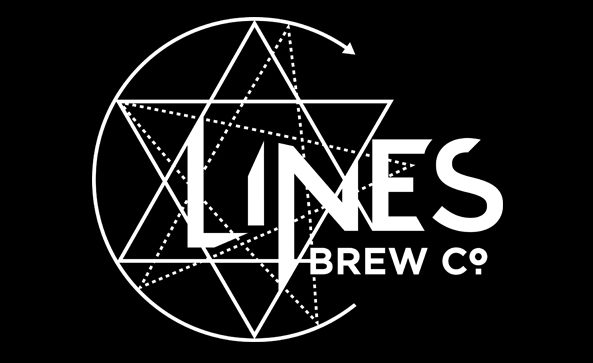 LINES TAP TAKEOVER
Thursday 20th July 2017 / 5pm-late
Port Street Beer House
Really quite excited to welcome Caerphilly's farmhouse brewery LINES to Port Street Beer House for a tap takeover. Here's the line-up…
1.Acid oats on citra 4.5 abv – blended juicy session, 6% sour blend, leaving room for hops and fresh summer tart flavours
2.Citrus grisette 3.6 abv – Lemon zest infused and pink grapefruit conditioned, this summer grisette was brewed using Belgian yeast then blended with a farm sour at 20%
3.Primary brett Imperial Stout 9.5 abv – Now 18 months old, the brett is really doing its work on this imperial stout, fresh lactobacillus, brettanomyces and sacc.
4.Double barrel blend 4.8 abv – 18 month french oak brett saison, blended with pinot barrel 6 month saison, blended back with 40% farm sour. Blended to give funk aromas of a thick lambic, but to drink with summer freshness
5.New Zealand New England ('session') IPA 3.8 abv – Just as it says, its hoppy, juicy, made from clean borehole water. Use it to water down and hop up the tongue
6. Double IPA blend 8.1 abv –  Release of Double IPA blend – The beer had a whopping 80 kgs in dry hop of amarillo, citra, nelson and chinook and was blended back at around 5% with our neutral sour to make the large mouth-feel more palatable.
7. Phat Firkin 'Acid Mosaic' 4.3 abv –  Oaty Session IPA, dry hopped heavily with Mosaic and lightly blended with a sour
8. Green line – Fyne ales collaboration – Last ever keg of this wild foraged mint saison.
—
And here's everything you could ever want to know about Lines, direct from the horse's mouth…
LINES
"We are blenders of farmhouse beer lines, with a vision of becoming fully sustainable, locally sourcing produce and brewing using renewable energy. We are  incorporating global flavours from international beer folklore and mixing with current innovation to bring a different dimension to the increasingly global and constantly expanding market of craft beer.
All Lines beers are brewed from natural ingredients using fresh water from the borehole aquifer underneath our brewery. Each beer is tasted at maturation to adjust for acidity changes, and finished by blending back with one of our sour backs or other styles for a consistently unique, ever- evolving range of beer. All our beers are blended, unfiltered, unfined, and unpasteurised.

The Line System and Branding:
As evidenced by our name and artwork, our beers follow a structure of Ley lines, or dragon lines, as we call them colloquially. These lines are ancient, straight trackways in the British landscape, or in the newer sense, spiritual and mystical alignments of land forms.  All of our art is created by Kef, a brilliant street artist from Berlin, who in himself encapsulates harnessing raw energy and embracing your space with his live, free-flowing, and non-repetitive technique to achieve soulful and simple inspiration in his work. Tracing the lines and flow of technique, tradition, and innovation lends itself to an overriding structure we aim to implement in our brewing:
The Lines
a) Myrcene Line – Yellow: Hops (IPA/ Pale)
b) White Line – White: White beer (Wit/ Weiss)
c) Belgian Line – Red: Of Belgian or French origin (saison, abbey, biere de garde)
d) Foudres Line – Brown: Varying age in wood foudres, barrels or locally harvested yeast (sour or barrel aged)
e) Fruit Line – Green: Beers brewed or aged with fresh fruit (fruit beer)
f) Black Line – Black: Dark beers (Imperial Stout/ Bourbon aged Stout)
Eco Brewing
Environmental consciousness and attention to ingredients are primary in our focus. So far, our eco-minded brewing initiative has seen us tap into and harness the natural water available to us to use in our brewing."