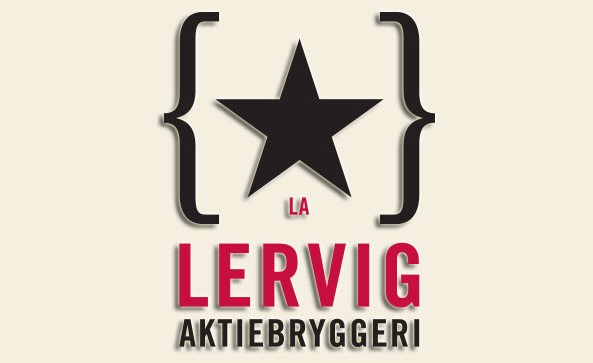 We are none more excited to welcome Lervig and head brewer Mike Murphy over for a mini tap takeover. Globetrotting Mike Murphy, originally from Philadelphia, has brewed beer in Italy, Denmark and in 2010 hooked up with Lervig in Stavanger, Norway. Mike's curriculum vitae is a glittering peach, one of the kickstarters of the Danish beer revolution – in 2008 Mike was simultaneously brewing the best porter in the world, according to ratebeer, at GourmetBryggeriet, and the best stout in the world – again, according to ratebeer – in the shape of Mikkeller's Beer Geek Breakfast.
Lervig's rich vein of form began with Lucky Jack, an American Pale Ale, in 2010 and has been rolling ever forward and ever deeper since, including a to die for Brewer's Reserve series. We are greatly looking forward to Lervig's spread which will include five keg beers and a selection of cans. Come down, meet the brewer and dine out on some rare taste opportunities.
"Boring beers are for boring people" Mike Murphy.
Featuring:
KEG :
Galaxy IPA : Single Hop IPA loaded up with Australia's finest, Galaxy hops. Grassy and tropical. 6.5%
Rye IPA : Massively hopped with Simcoe, Chinook and Amarillo. Beautifully balanced with rye malt. 8.5%
Farmhouse IPA : Collaboration with Magic Rock. Hops and funky flavours combine with belgian yeasts and brettanomyces. Spicy! 6%
Hoppy Joe : Amber ale with Simcoe, Chinook and Nelson Sauvin hops. Caramel and chocolate malts. 4.7%
Konrad Stout 10.4% : Scandinavian inspired Imperial Stout. Chocolate, coffee, liquorice. 10.4%
CANS :
Lucky Jack : American Pale Ale brewed with Amarillo, Chinook and Citra hops. Hop heavy, grapefruit and citrus aromas. 4.7%
Jonny Low : Session IPA, hoppy light offering. 2.5%
Pilsner: 100% Pilsner malts, Perle and Saaz hops, fresh German lager yeast. Lervig's take on the classic Pilsner. 4.7%