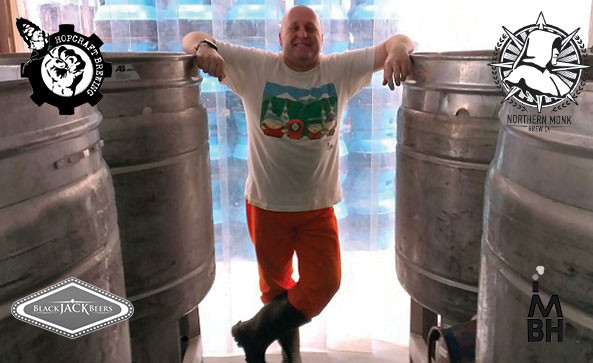 We were all greatly saddened by the loss of the Ultimate Warrior earlier this year and it seemed only appropriate to us at Indy Man Brew House to add our own efforts to the many homages to the late, great famous wrestler. Our friends at Black Jack and Hopcraft agreed. Together we brewed a tasty tribute in the form of a quite delicious Red IPA… only to find out that there was one final challenger the Ultimate Warrior had to face!
Hopcraft had also taken part in another Red IPA collaboration brew with the guys from Northern Monk Brewing Co. and Crafty Monk was the result!
After some investigation we realised that behind the cowl of the Crafty Monk there hid the visage of pretender Brett 'The Hitman' Hop! Honour must be satisfied, which of course can mean only one thing.
So we have organised a Smackdown in order for the Ultimate Warrior to prove without any doubt that even posthumously he is capable of making the Ultimate Splash.
Please come, show your support and watch a legend live on… 7pm / Thursday 29th May