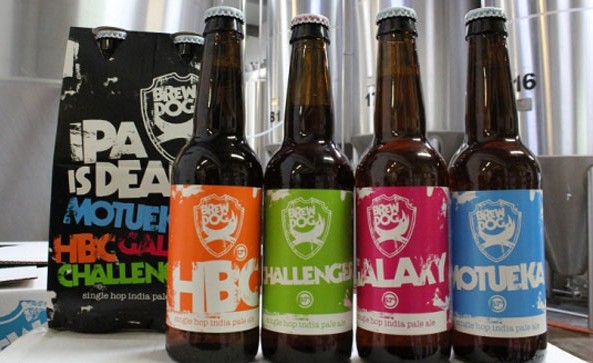 Next Wednesday sees us launch another amazing beer by our friends from up north, Brewdog. Officially launched last week at North Bar this is a follow up event which sees it for the first and only time in Manchester.
Come down at 7pm to meet Josie and hear the story behind 'IPA Is Dead 2012', as well as drinking each one individually you can also blend all four together and construct your own personal IPA! It will be a great event that lets the drinker taste the major differences between hops of varying genus and global orientation, lots more information will be revealed on the evening.
Hope to see you down here.
Brewdog blog piece – http://www.brewdog.com/blog-article/some-cool-beers-that-are-in-our-tanks