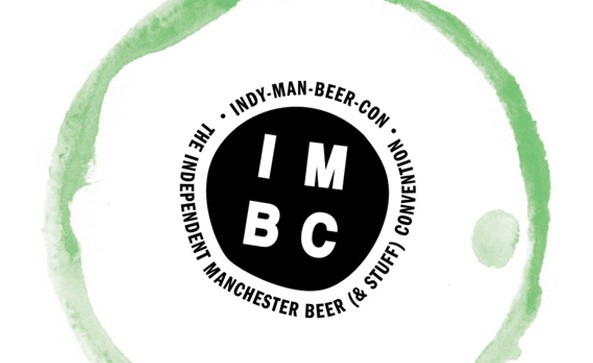 You may have heard that we are planning a beer festival in October, it's called the Independent Manchester Beer Convention and it takes place at the wonderful Victoria Baths, over the past few weeks we have been busy booking in breweries, food stalls and some very special events. You can read loads more about the festival via the IMBC website.
The event is just under six weeks away and we are getting super excited about what we have planned for you, over the course of the two days the convention will host a swimming pool full of more than thirty keg beers, with the breweries manning each stall. This will include: Brewdog, Thornbridge, Magic Rock, Tempest, Hardknott, Lovibonds, Summer Wine Brewery, Camden Town Brewery, Ilkley Brewery with more beers selected by James Clay and Portable Street Beer House.
The IMBC meal with Aumbry has been announced, the beer and food pairing menu will include Welsh Rock Oyster, Home Smoked Mackerel, Cumbrian Wood Pigeon, Grapefruit Posset and Petit Fours. Each course has been carefully selected to match beers provided by Port Street Beer House, the full menu can be viewed here. Places are limited to only 35 tickets and are selling fast!
Over the next two weeks we will be announcing our full cask list, events schedule and food stalls! Can this get any better? With over a quarter of the tickets sold, IMBC is set to change the beer festival landscape!
Some beery loving :
"We think it's going to be the most interesting beer festival outside of London to date, if not in the UK… IMBC is a refreshing and much needed change to the formulaic UK beer festival concept and we salute the guys from Port Street for organising it!" – Brewdog
"(IMBC) share our passion for all things beer and so we know the Fest will be very, very good. What more can anyone ask" – Thornbridge
"The UK has been crying out for this type of festival showcasing the more innovative end of the beer market and we can't think of better people to be organising it" – Richard Burhouse, Magic Rock
"It's an awesome opportunity for anyone involved with beer, be it drinking it or brewing it to be part of an event that is truly open" – Tempest
"We feel that although there are many great beer festivals all over our Great British Isles, there is something lacking with respect to the increasingly important Craft Beer Sector. We are not only delighted to see that there are now festivals like the Independent Manchester Beer Convention, but also excited to have been given the chance to join in" – Hardknott
"This is going to be a great meeting of the finest British craft brewers. I'm honoured to be invited and I can't wait" – Lovibonds
"A new-breed of beer festival which becomes an interactive, all encompassing event that celebrates not only the beer, but the ingredients, those that brew, 'those that serve' and those that drink it" – Summer Wine Brewery
"We're super, massively, ridiculously excited about it! Britain has been waiting for a beer event like this for too long" – Camden Town Brewery
"The brewery has been abuzz with ideas and excitement ever since we received your invitation to be involved with the IMBC" – Ilkley Brewery
IMBC – 5th and 6th October 2012 / Victoria Baths, Hathersage Road, Manchester, M13 0FE