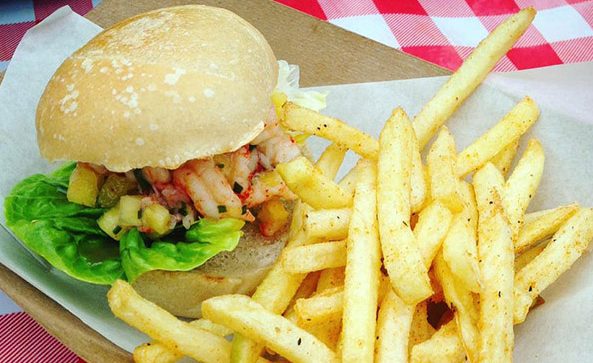 HOLY CRAB
at Port Street Beer House
Friday 11th November 2016  / 4pm-8pm
Saturday 12th November 2016 / 2pm-8pm
Our friends Holy Crab, purveyors of sustainable seafood snacks (and much more), join us at Port Street for a very special weekend. Very special because there will be hot food at Port Street, this is a total rarity…we haven't seen hot food in years. Can you even imagine? Menu coming soon.
Holy Crab killed it at Indy Man Beer Con last month (you don't even wanna know how many oysters they shucked each session) and we've since caught up with them on the road at The Pilcrow and Magic Rock Tap. Their hot streak doesn't look like ending any time soon so come down and enjoy some finger lickin' crustaceans and more besides fresh from Holy Crab. Crabsolutely.