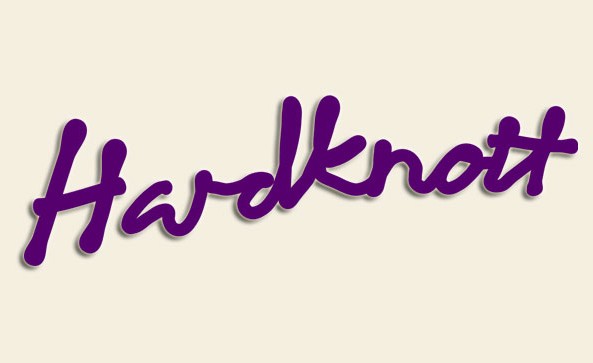 Here are some words from HardKnott Dave about the launch of the beer:
Hardknott are launching the biggest, strongest and boldest beer to be commercially made in Cumbria. Vitesse Noir is a massive triple imperial stout laden with the very best coffee from Latin America, French chocolate by Valrhona, considered one of the worlds foremost cocoa producers and vanilla from Papua New Guinea. This is a dessert beer best enjoyed with the finest chocolate tart your pâtissier can muster and weighs in at a mighty 11% ABV.
"Beer should not be confined to the narrow view of the masses. There is no reason why it can't be pretentious and bold, challenging and adventurous, modern and cutting edge. Throw away your traditional constraints, leave the safety of your favourite barstool, catch up with the new and vibrant future and explore a world that will change your mind forever."
Dave Bailey runs Hardknott brewery with his partner Ann Wedgwood and the pair are very keen to produce products that are extraordinary. This particular beer was inspired by their friend and fellow beer enthusiast, Steven Pejica, who runs the web site AleTalk.co.uk. "We were in a pub one day with Steven when we devised a crazy plan to make a very strong beer full of coffee, chocolate and vanilla" Dave relates the story of how the beer was conceived: "We wanted this to be the craziest thing we've done so far" So, a few months later, Steven visited the brewery to help out as the first batch was produced.
"We believe in making beer that challenges the perceptions of the regular drinker" says Dave "This beer should not be taken lightly and we hope people drinking it will afford it the reverence it deserves"
With the Government bringing in a new High Strength Beer Duty to try and curb such beers, Hardknott could be accused by some of irresponsible beer production. "We believe the extra duty is unfair" explains Dave "Wine, for instance, has a flat rate of tax more or less irrespective of strength. The Government has introduced a tax that causes beer to be taxed at ever increasing rate that resembles exponential correlation" He continues, relating his keen knowledge of mathematics to the conundrum of ill thought out policy. "This beer isn't even as strong as most wines" really getting to grips with his gripe "And the very intense flavours we've incorporated makes it unlikely that huge quantities would be drunk"
Hardknott have not been put off producing world class, earth shattering beer simply because of a change in the law. It is expected that further beers of the same and perhaps greater strengths and with ever more oblique flavourings will be produced. Big beers like this are an accompaniment to great food and can sit alongside the very best wine in such situations.
Hardknott Brewery was founded at the foot of Hardknott pass at The Woolpack Inn in Eskdale. Dave and Ann sold the pub in March 2010 to focus on brewing eclectic and esoteric beers. The brewery is rapidly growing in its new location in Millom on the Duddon Estuary.
Wednesday 23rd November / 7pm – free entry
www.hardknott.com
Hardknott.blogspot.com
@HardKnottDave