On what would've been IMBC '21 weekend, we've invited Berlin's Fuerst 
Wiacek
 to takeover our taps. One of our favourite brewers from the 2019 festival, we'll be pouring 4 of their bangers all week long.
At FUERST WIACEK we like to create modern beer. Based in Berlin since 2016, we define ourselves as an adventurous company, in which we enjoy to experiment and learn about different ingredients and processes to brew great tasty beers.
At the same time, we love precision and attention to detail. Our raw ingredients are meticulously selected, our brew processes have the best practices and each beer is carefully designed to deliver a fantastic experience. 
This is our big passion, and each day we feel fully empowered by the energy that our community give us by enjoying the quality of our beers. 
Beers we'll have on are –
Festbier 5.5%
Helles – Dry Hopped with Select, Tradition & Mittelfrüh.
Botanica 6.8%
IPA – Dry hopped with Citra, Simcoe, Idaho 7 & El Dorado.
Jejune 6.8%
IPA – Dry hopped with Mosaic & Simcoe
Whirlwind 3.8%
IPA – Dry-hopped with Citra & Zappa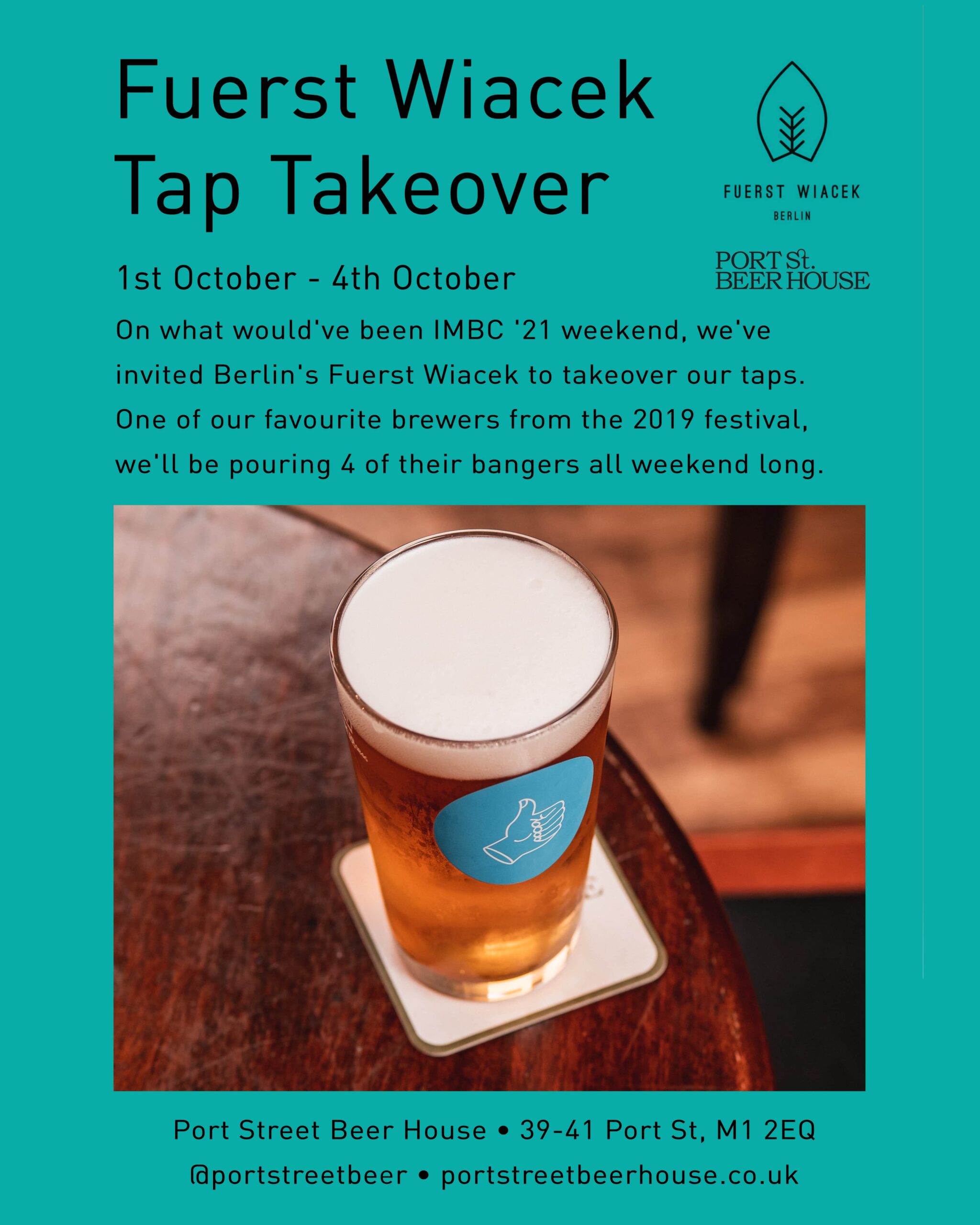 Comments are closed.