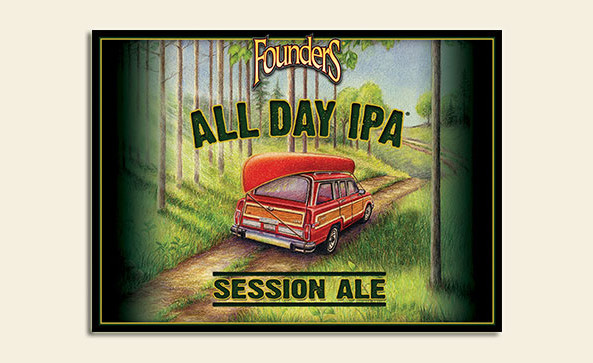 Big happenings! How often do we dedicate one of our precious lines to just one beer? Almost never! In fact, since we've opened the only time this has happened has been when a new font has been put in specially.
The fact we're doing so now is a testament to the tastiness of this particle beer. Founders 'All Day IPA' is the cat's pyjamas, the bees knees and the mutts unmentionables.
If you've ever asked for a recommendation on a bottle of IPA at Port St, I am sure you will have tried it and loved it! So you're going to love this even more, 'All Day IPA' will always be available on draught exclusively (in Manchester) at PSBH, Common and The Beagle.
We are proudly launching tomorrow (Thursday 13th March) at 6pm and there is a special surprise for the first fifty customers, see you at the bar!