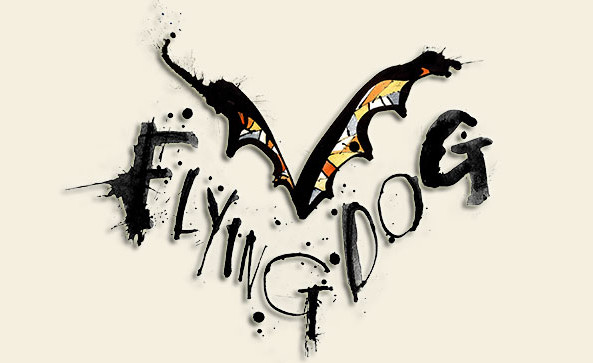 For one night only, FIVE Flying Dog beers will be available as part of a 'tap attack' including a 'northern first pour' plus a couple of specials thrown into the mix AND if that didn't sound tempting enough there will be FREE Crab Boil from 'Party in my Pans' when purchasing three thirds of Flying Dog for £5.
A perfect American flavour combo to get those tastebuds bursting with delectable delights! Three thirds of amazing beer plus FREE food for FIVE pounds…see you all on Thursday 17th, form an orderly queue!
Flying Dog beers for the evening will be : Easy IPA (first pour in the North) Mint Chocolate Stout (Brewhouse Rarity), Agave Cerveza (Brewhouse Rarity), Dead Rise Old Bay Summer Ale (special) and finally Single Hop Amarillo (Brewhouse Rarity).
Food will be limited to 50 places, based on a first come first served basis.
More info :
DRINK – Flying Dog
A Maryland craft brewery that views brewing beer as an art form unlike any other.
Releasing all year round beers such as Raging Bitch Belgian-Style IPA, UnderDog Atlantic Lager, Snake Dog IPA and Pearl Necklace Oyster Stout. Seasonals including K-9 Cruiser Winter Ale, Kujo Imperial Coffee Stout, The Fear Imperial Pumpkin Ale and not forgetting limited releases Single Hop Imperial IPA series, Brewhouse Rarities series and more!
"Craft beer crusaders who stand tall and never eat shit"
flyingdogbrewery.com/
facebook.com/flyingdog
FOOD – Party in my Pans
A Bristol based authentic Louisiana eating experience, a spicy crawfish boil that is best shared with friends and loved ones in the spirit of good food and good times.
Winner of the Grillstock "Brand Stomping New" competition 2014 and appearing at pop-ups across the country.
The crawfish (or American crayfish) is a regional delicacy and party favourite throughout the southern United States. Unintentionally released into British waterways, and bossing out the native European crayfish, the crawfish is a tasty titbit that you can eat without guilt as you're helping restore the natural environment.
The crawfish are professionally caught by the lovely guys at The Crayfish Company, where they are graded and delivered live and snapping so that you get the freshest and tastiest with Party In My Pans.
partyinmypans.co.uk/
@PIMPbristol
facebook.com/PIMPbristol