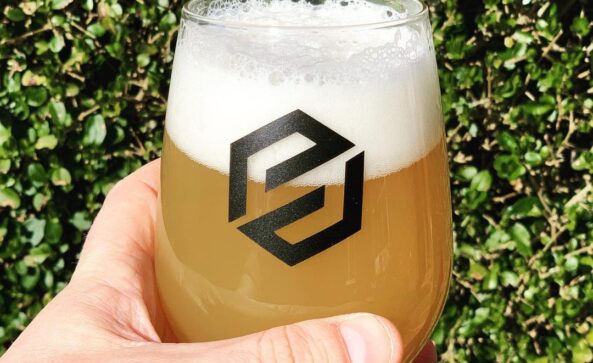 This bank holiday weekend (Saturday 29th – Monday 31st May 2021), we'll be welcoming the first beer from a brand new brewery to Port Street. Please welcome Six Sided, a brand new brewery based in Ancoats.
Inspired by the city of Manchester and the worker bees that form such a large part of the area's branding and identity, Six Sided's debut brew is also a hark to the zeitgeist of Manchester. Industry is a hazy session pale ale that is packed with Pacific Northwest hops. A grain bill of barley, wheat and oats is complimented by Cascade, Citra & Mosaic.
We'll be pouring it all weekend long – or until our supplies run out.
Visit Six Sided's website here.
Comments are closed.