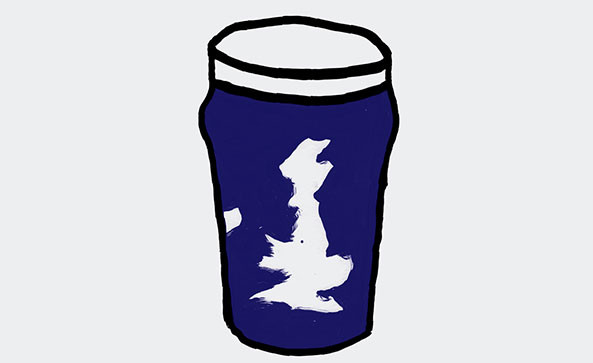 It's time to launch our year of festivals at Port Street Beer House and what better way to kick off the season with a celebration of all things British.
Prepare yourselves for a joyous jaunt around some of the greatest of British brewers and their offerings. We have exciting launches, one off beers and exclusive bottles in the mix from a variety Britain's best and brightest brewers.
These include : Hopcraft, Summer Wine, Red Willow, Kernel, Magic Rock, Alechemy, Mad Hatter, Wiper and True, Celt Experience, Beavertown, Arbor, Siren and more! Keep your eye on our website for more details.
We will also be introducing the return of 'Port Street Pop Ups' on Thursday 3rd April with new residents 'Mumma Schnitzel', who will be serving up "the ultimate chicken burger" in the form of their infamous Chicken schnitzel. They will have also have a deep fried crispy halloumi option for vegetarians plus specials on a weekly rotation and of course, triple cooked, hand cut, skin on chips.
Here is what we have in store throughout the Festival Of Britain(s Beers) :
Monday 31st March – Meet The Brewer with Arbor at 5.30pm – SOLD OUT
Thursday 3rd April – Mumma Schintzel 'Port St Pop Up' residency launch at 6pm
Sunday 6th April – Hopcraft Keg Launch at 5pm
Tuesday 8th April – Wiper & True Keg Launch at 7pm
Wednesday 9th April – Five-Oh Brew Co – UK Exclusive Keg Launch at 7pm
Thursday 10th April – Magic Rock 'Un-Human Cannonball 2014' Keg and Bottle Launch at 7pm – more info HERE
Sunday 13th April – Mad Hatter Keg Launch at 5pm
* On each launch night, the selected brewer will launch a very special beer plus a surprise beer! We like surprises! Free entry on all launches.