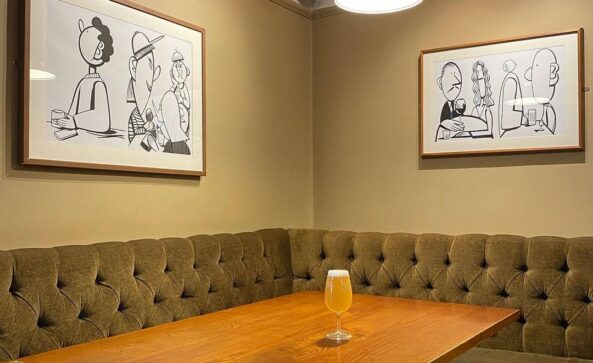 We've given over our space to David Bailey – a man whose work you'll have certainly seen if you've been in any of our bars over the past few years, and whose content you'll have enjoyed on our social media channels since forever – who has furnished both our downstairs bar area with some of his illustrations.
Entitled Spivs & Spods, it captures the spirit of being in a beer house – or, rather, of being in Port Street Beer House – as well as the emptiness that has been left without these spaces in our lives. Or, as the artist himself puts it:
Love (for pubs) in the time of various lockdowns. Rapid nostalgia for things we took for granted five minutes ago. Sitting in a pub, alone, or with friends. Drinking whatever you want. A celebration of still moments not sat in your house.
You can see David's work at Port Street now, and the exhibition will be showing all summer long at the very least. Drink it in.
Comments are closed.