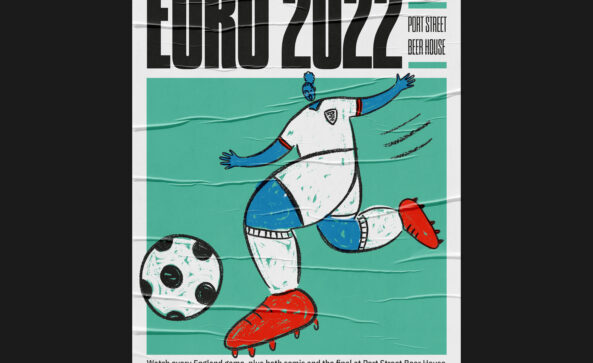 This July at Port Street (plus at our pizza-based sister sites The Beagle & Nell's at Kampus), we're embracing the summer of sports by showing all of England's UEFA Women's Euro 2022 matches, plus both semi finals & the final.
You'll be able to pop in to watch the following fixtures, plus any knockout games should England progress:
vs Austria, Wednesday 6 July, 8pm
vs Norway, Monday 11 July, 8pm
vs Northern Ireland, Friday 15 July, 8pm
Then, depending on results:
Quarter Finals – Wednesday 20th July, 8pm or Thursday 21 July, 8pm
Semi Finals – Tuesday 26th July, 8pm / Wednesday 27th July, 8pm
Final – Sunday 31 July, 5pm
Walk ups only – oh, and we'll have The Proper Football Quiz here on the 5th July too.
Comments are closed.