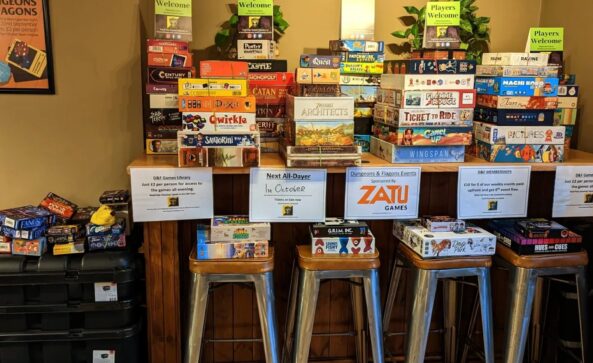 Dungeons and Flagons are back in the Saloon on the 1st Thursday of every month from 7pm. They bring the games, you bring £2 plus whatever you want to spend on pints and a good attitude.
D&F games nights are perfect for avid board gamers or people looking to spend the evening doing something a bit different!
Their friendly hosts will welcome you in, introduce you to fellow gamers if needed and make game recommendations, getting you playing in no time.
What ever your experience level, you'll find something from our massive games library to enjoy!

FINE DETAILS

Port St Beer House.
£2pp (memberships available 6 weekday events for £10).
Massive Games Library of over 200 Games to choose from.
Hosts to get you playing.
Bring your friends or come alone.
18+
If you have any questions, please don't hesitate to message their Facebook page or email them at
info@dungeonsandflagons.co.uk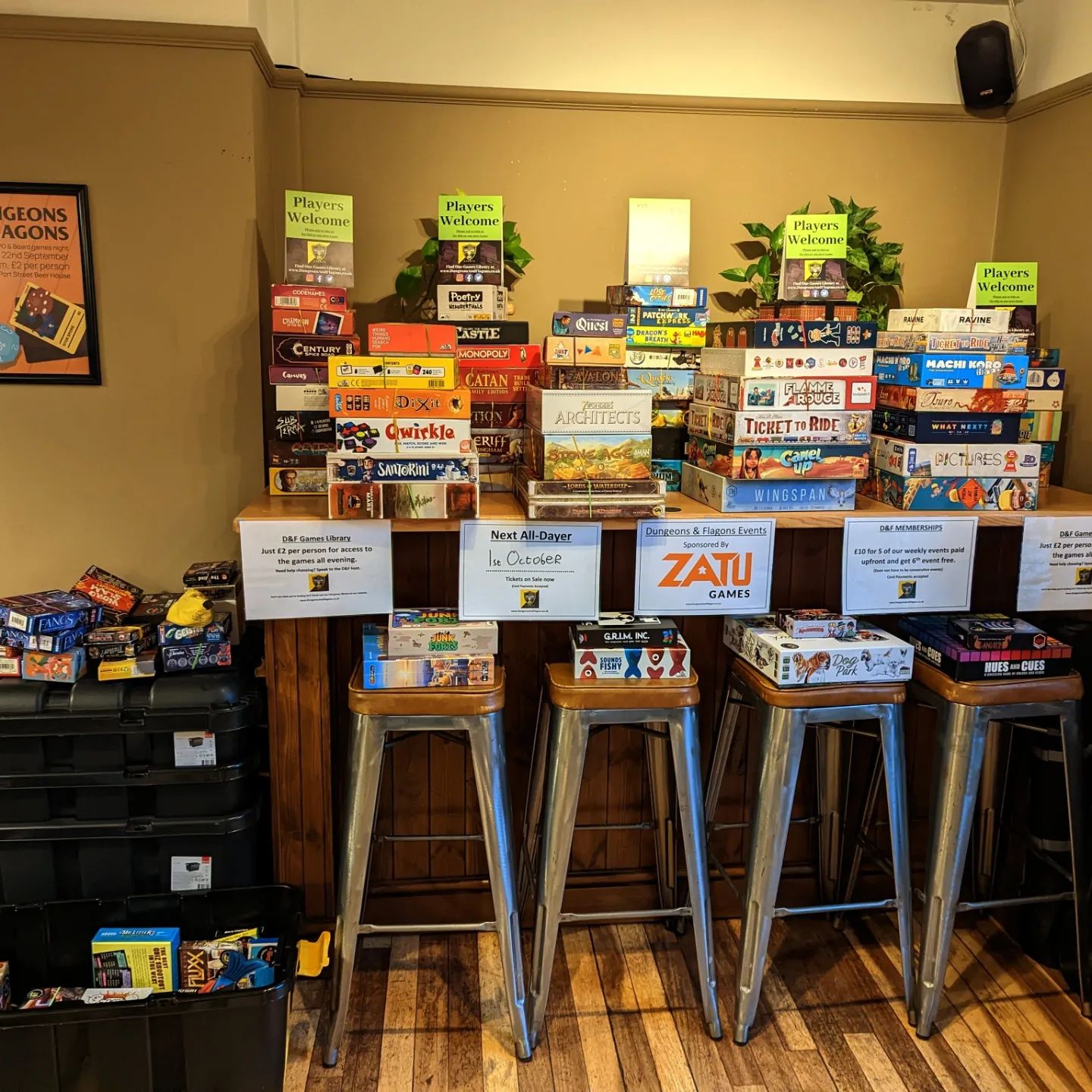 Comments are closed.