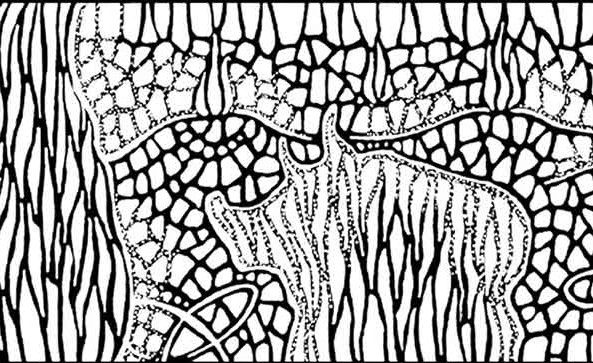 On All Hallow's Eve we proudly present a Celt Experience 'tap takeover' from 7pm they will be launching 'Tail-less Black Sow' alongside some of their amazing core range, they are in fact doing this at FIVE bars across the UK, Port Street Beer House are proud to be launching this exclusively in Manchester!
Head Brewer Tom Newman explains the project and gives us a quick run down on each of the beers :
"Two months ago I bumped into a cult witch group based in my home village. They were strange! I liked them… They told me of an ancient recipe (which I now have). It contains mugwort, yarrow and Heather.
This recipe, coupled with my fascination in ritualistic folklore embedded in my own backyard made me look at the real Halloween tradition. When spirits are released on winters eve. One of the oldest Welsh tales is that of 'The tail-less black sow'… More to follow.
It's a bit of a long-winded way of saying 'new core range launch' or 'tap takeover', but why change the habit of a life time?"
On to the beers:
Brigid Fire – Smoked Rye IPA: It's brewed with borrowed 'De Garde' from Brasserie St Germain, grits holds 3% oak smoked wheat, with 20% rye, finally dry hopped with Nelson. Sounds complicated, but it works. Perfect for the BBQ craze / great with brisket!
Hallstatt Deity – Pomegranate Saison: A DuPont strain saison, brewed to imperial strength to allow the phenolic edge to work with sweetness in the right way. However to balance the beer a tartness is added from 250kg of pomegranate. Lightly dry hopped with Galaxy.
Lammas Harvest – Gooseberry and lemon thyme Berliner Weiss: A classic Berliner style, controlled at souring stage by Co2 and a PH meter. Steeped during the boil with a dump of lemon thyme. The beer is matured with fresh gooseberries and lightly hopped with mosaic to leave a hint of sherbet.
Golden Age – Dry hopped pale ale (it's our oldest beer): Like me it keeps changing form. It should be a shapeshifter!? Latest delta is a dry hopped pale with a summit, citra and cascade influence. It's a summer beer drank in the winter.
Home Of The Fruitcakes – Farmhouse fruit saison: Myself and Jordan Keeper (ex Jester King head) developed the beer for the 2014 Brewdog collab fest. Simple recipe, mashed low for a dry saison. One ton of strawberries and raspberries left for weeks with the yeast to gobble up the fructose. Dry in a sweet fruity way!
Tail-less Black Sow – Herb infused sworn session IPA: it's our Halloween beer. 40kg of dry hops in a 4.7 session IPA… How can you taste the herbs? Try it! Yarrow and Heather stand bold…
celtexperience.com/
@celtbeers