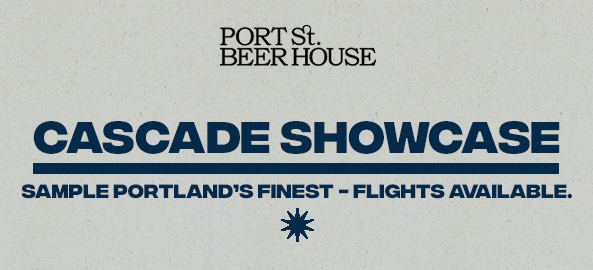 Sour beers – if you know, you know. Cascade Brewing certainly know, and they've been slamming out some of the best sours anywhere in the world for the past 15 years. Based in Oregon (US), they're not bound by stylistic guidelines – just their own imagination, and the ingredients that they're able to access. Their sour beer blends feature fruit forward, barrel-aged ales that offer a complex array of flavour, derived from their North-West US grown ingredients. Each release captures the unique subtleties of that year's growing season, and all their beers come from their original brewery in Southwest Portland, before being blended and aged at their nearby blending house.
We've been waiting for the perfect time to put on some of our favourite beers of Cascade's from our cellar – and the return of indoor seating at Port Street couldn't be any more ideal. We've got three beers available – served by the third, half, two thirds, or pint – that aim to give a decent scope of their ethos. We're also serving by the flight. Available Thursday through to Sunday. 
Prices are for 1/3.
CASCADE – KRIEK CHERRY SOUR 7.4%
Kriek is a blend of sour red ales aged in red wine barrels for up to 17 months with fresh Bing and Sour pie cherries.
£4
CASCADE – BOURBONIC PLAGUE IMPERIAL PORTER 12%
This blend of strong dark porters was aged in oak, wine and Bourbon barrels, then blended with a dark porter that had been brewed with vanilla beans and cinnamon.
£4

CASCADE – KENTUCKY PEACH 2017 BARREL AGED SOUR 9.7%
A blend of sour wheat and quad ales aged in bourbon and wine barrels for up to 16 months with more than 7,000 lbs of fresh Northwest-grown peaches. Offers flavours of ripe peaches and warm bourbon with hints of oak and a light malt sweetness.
£4
CASCADE FLIGHT
A third of each of the above beers.
£11.00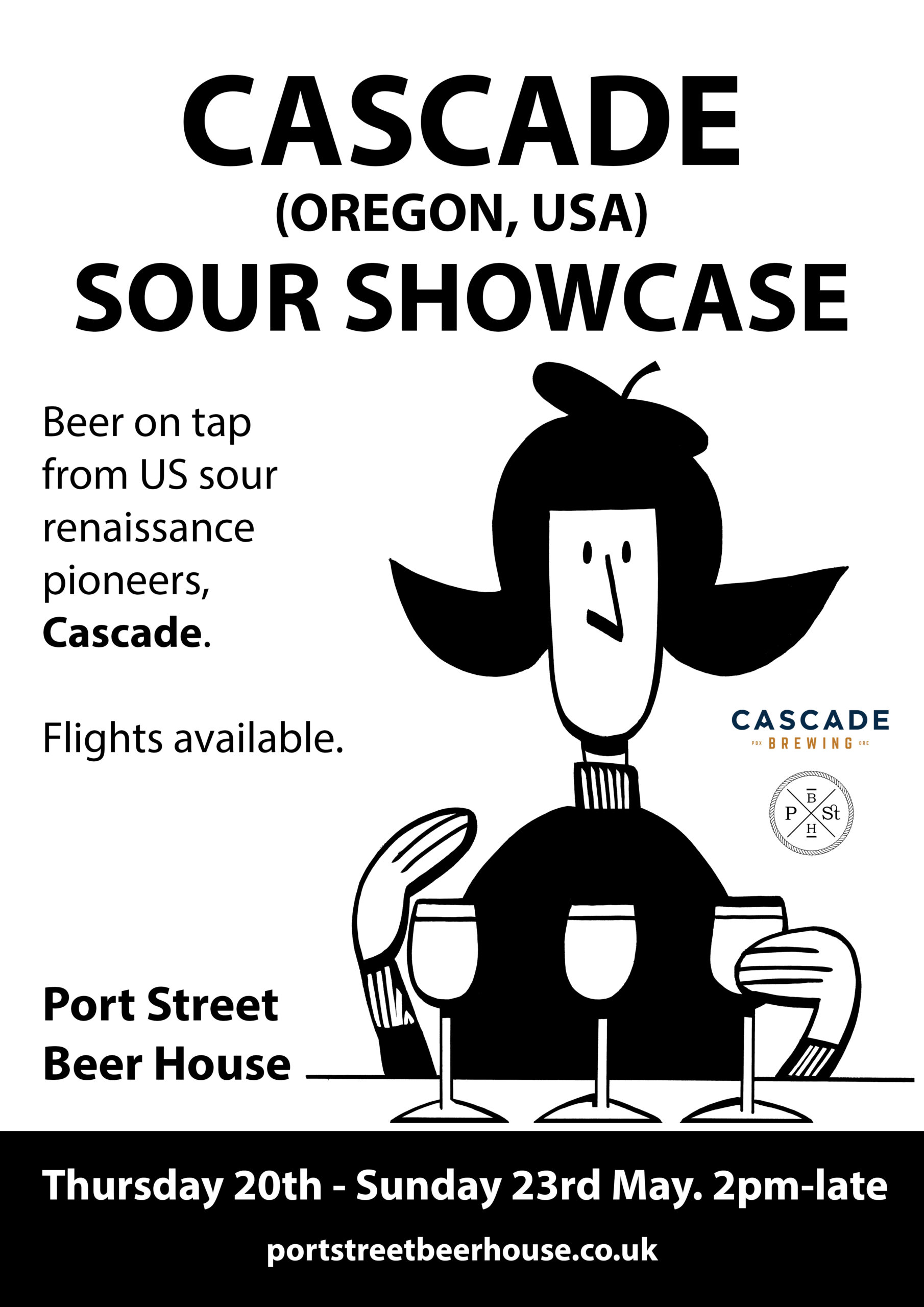 Comments are closed.