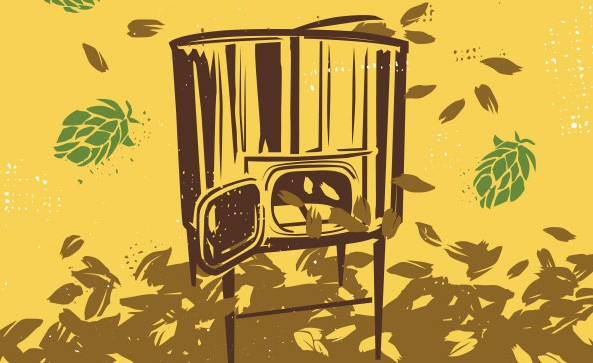 We love Buxton Brewery, there we said it. The Buxton tap takeover of 2014 was one of our most anticipated brewery hijacks yet and lo, did Buxton deliver! Consistently brilliant, and brilliantly fresh, across their ever-expanding range, we are delirious to announce that Port Street will be housing the eagerly awaited keg drop of Two Ton IPA.
Two Ton IPA (11% ABV) has been in the works for Buxton for months, a love letter from Buxton to the big IPA. Primarily brewed for the upcoming Copenhagen Beer Celebration, Two Ton is so named because of the amount of malt in the grist – two tons, which fills their mash tun to the max. Add a shedload of US and Australian hops to the mix and you can bet we're in for a royal, imperial ride.
Join us Friday 10th April for the nationwide and international roll-out of Buxton's latest knockout punch in keg and bottles!