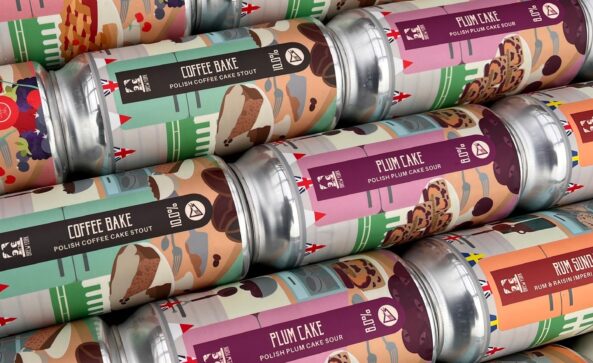 Welcome to the Great British Brew Off – we'll be your hosts, Port Street Beer House. On today's show, we've asked our contestants, Brew York along with their collaborators Elmeleven, Funky Fluid, and NERD, to launch and pour four separate beers in what is both a technical challenge and a showstopper.
We'll have on –
Brew York x Funky Fluid – Polish Plum Cake Sour 8%,
Brew York x Funky Fluid -Polish Coffee Cake Stout, 10%
Brew York x Elmeleven – Berry & Cherry Pie Sour 8%,
Brew York x Nerd Brewing – Rum & Raisin Imperial Milk Stout 12%
Starting at 5pm, our contestants will have until close to try and find Paul Hollywood and force him to give them a handshake – or, in lieu of that, just sup the beers. On your marks, get set, drink!
Comments are closed.