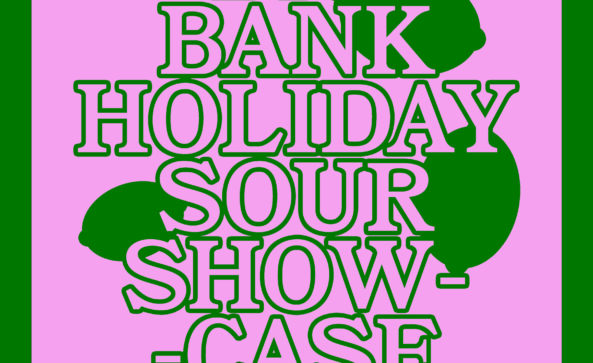 It is a situation that's happened to each and every one of us before: you return to work the Tuesday after a Bank Holiday, and the first thing you get asked is: did you drink any massive sours over the big banky, pal? Too often, the response has to come in the negative: no, I did not indulge in any massive sours, or any variants thereof, over the big banky – in fact, it was a very small banky for me.
NOT THIS TIME THOUGH! From 5th May to Banky Holiday 8 May (as long as they last that long), we'll be having a sour showcase, which means you'll be able to return to your colleagues with a triumphant yell when they ask about your sour intake: YES I DID HAVE A BIG BANKY, THANK YOU CARL, I HAD THE FOUR BEST SOURS OF MY LIFE
We'll be pouring –
Holy Goat – Guavanaut, 6.8%
Tropical Sour with Pink Guava and Passionfruit.
Primary fermented with a blend of Brettanomyces which throws out huge pineapple, tropical and stone fruit flavours, we refermented this base beer with over 220g/l of pink guava and passionfruit. The resulting beer is an astral voyage of tropical fruit and funk.
Queer Brewing – Mischief Run, 4%
Hedgerow Berliner Weisse
Based on a traditional Berliner Weisse recipe of pilsner and wheat malt, with just a few oats for extra body, Mischief Run is a fruit-forward but balanced sour, a light and cloudy pink with lots of blackberry, and a little floral gooseberriness. It's a light, delicate, and balanced Berliner, with medium acidity and gooseberry tartness on the finish. There'll be no hedging your bets with this one.
Pastore – Totalmente Tropicale, 3.8%
Fruited Berliner Weisse
A light spritzy berliner weisse style sour beer made with pineapples and grapefruits

Alvinne – Wild West Kriek Framboos, 6%
Flemish Sour Ale
Wild West is the barrel-aged version of Omega. Complex, refined flavours, originating from the tannins of the Bordeaux barrel and the wine that initially filled it create a light, refreshing sipping beer that blurs the differences between beer and wine.
Comments are closed.